Former Ohio volunteer fire department administrator accused of setting at least 24 fires
WSYX – Columbus
12/21/2022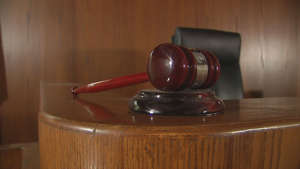 A former administrator for a volunteer fire department is accused of setting at least two dozen fires in southeastern Ohio to "distract himself from depression," the U.S. Forest Service said.
James Bartles, 50, appeared in federal court Tuesday for allegedly violating 18 U.S. Code 1855 - Timber set afire.
A forest service case agent wrote in court documents that more than 40 suspected arson wildfires have been lit since the spring of 2022 on federal lands in Wayne National Forest.
Bartles was an administrator at Greenfield Township Volunteer Fire Department. A forest service agent accused him of setting at least one fire on Oct. 29 and then reporting it later to 911.
Bartles resigned on Nov. 8 from Galia County 911 dispatch, and then, 17 more fires were lit within days, the forest service wrote in charging documents.
The Forest Service said Bartles admitted to lighting multiple fires with a lighter "to give the boys something to do," and "to distract himself from depression."
When asked to check off fires on a map that he set, Bartles reportedly marked 26 fires that he started and nine that he didn't.
Most of the fires were set within 1 to 2 hours of being reported to 911.