In Photos: Government shutdown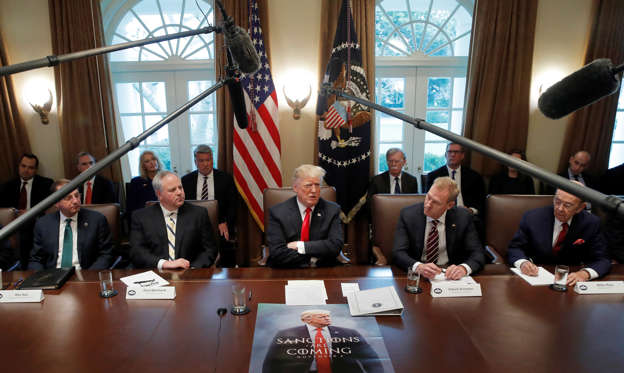 A partial government shutdown began at midnight on Dec. 22, 2018, when a funding agreement between the Congress and President Trump could not be reached. The 35-day shutdown has come to an end after he announced a deal on Jan. 25, 2019.
(Pictured) President Donald Trump attends a Cabinet meeting on Jan. 2.
© Jim Young/Reuters