In photos: Hurricane Florence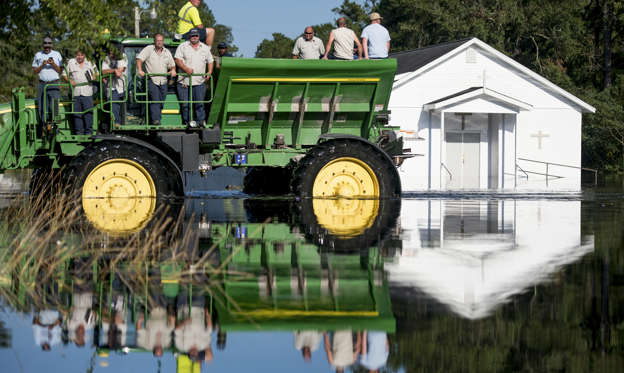 Hurricane Florence made landfall in North Carolina on Sept. 14, bringing punishing winds and rain to the East Coast of the United States. Thousands of coastal residents remained on edge as they were told that they may need to leave their homes because rivers are still rising more than a week after Hurricane Florence slammed into the Carolinas.
(Pictured) Workers uses farm machinery to navigate floodwaters from the Waccamaw River caused by Hurricane Florence on Sept. 26 in Bucksport, SC.
© Sean Rayford/Getty Images