In Photos: Hurricane Michael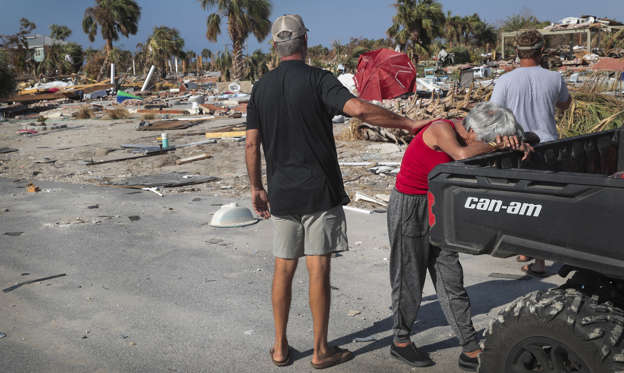 Hurricane Michael was a Category 4 storm when it hit the Florida Panhandle on Wednesday before weakening as it rolled through Georgia, the Carolinas and Virginia. Officials report 26 people have been killed and extensive damage is still being assessed.
(Pictured) LeClaire Bryan (red shirt), mother of country music artist Luke Bryan, is comforted by James Whiddon after she becomes overwhelmed at the sight of her home after it was severely damaged by Hurricane Michael on Oct. 19, in Mexico Beach, Florida.
© Scott Olson/Getty Images