Nashville Fire: Train wreck triggers fuel spill, evacuations in The Nations

The Tennessean (Nashville)
4/19/2022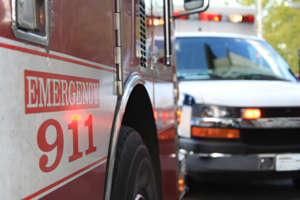 Crews are working to contain an ethanol spill off 51st Avenue North after a train hit a fuel truck Tuesday morning, Nashville Fire Department spokesperson Kendra Loney said. 
The fuel spill is at a railroad crossing in the 1400 block of 51st Avenue North near Centennial Boulevard. A one-block perimeter has been set up and people were evacuated from that block, Loney said.
NFD and @NashvilleEOC are on scene for an incident involving a train at 51st Avenue North. Fuel has spilled in the area. Public Information Officer Kendra Loney will be providing an update at 11 am in the Media Staging Area. pic.twitter.com/eVxHfa5nNW

— Nashville Fire Dept (@NashvilleFD) April 19, 2022
The train was traveling at a low rate of speed when it collided with the truck around 8:15 a.m. No injuries have been reported, Loney said. The scene was still active as of 12:30 p.m.
Start the day smarter. Get all the news you need in your inbox each morning.
Ethanol is extreme flammable and combustible, which is why the large perimeter was established, Loney said. A hazardous materials crew is on site, along with NFD and the Nashville Office of Emergency Management. 
Find reporter Rachel Wegner at rawegner@tennessean.com or on Twitter @rachelannwegner.
This article originally appeared on Nashville Tennessean: Nashville Fire: Train wreck triggers fuel spill, evacuations in The Nations