Nearly 2,000 without power in East Texas due to severe weather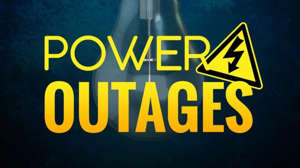 TYLER, Texas (KETK) — As severe weather moved through East Texas Friday evening, approximately 1,803 were without power as of 10:45 p.m. on Friday.
KETK has compiled a list of counties with power outages from ONCOR and SWEPCO's power outage maps, as well as several electric co-ops.
The following is a list of current outages:
Angelina County – 85
Cherokee County – 144
Franklin County – 12
Gregg County – 13
Henderson County – 11
Houston County – 17
Rusk County – 225
Smith County – 91
Wood County – 8
Cherokee County Electric Co-Op – 1,038
Rusk County Electric Co-Op – 114
Trinity Valley Electric Co-Op – 45
Copyright 2022 Nexstar Media, Inc. All rights reserved. This material may not be published, broadcast, rewritten, or redistributed.
For the latest news, weather, sports, and streaming video, head to KETK.com | FOX51.com.