Oakland mayor says 'up to 1 month' until city systems are back online following ransomware attack
ABC 7 San Francisco
3/21/2023
At least 4,300 current Oakland city employees are at risk of being hacked following a ransomware attack last month. Now, thousands of former employees dating back to 2010 may be, too.
The ABC News I-Team has tried to speak with Oakland Mayor Sheng Thao five times over the past several weeks about the ongoing situation, but each time we've been told she's unavailable.
Mayor Thao did have a press conference about affordable housing Monday. The I-Team showed up to get answers to our questions.
RELATED: Oakland officials, experts worry ransomware group may leak more 'sensitive' stolen data, sources say
Stephanie Sierra: "We've been hearing from people who've had their credit cards compromised, in some cases their identities stolen - they want to hear from you about how you're working to resolve this. Can you provide us an update?"
Mayor Thao: "The update is this is an ongoing investigation. We are working closely with the FBI, not just with the FBI, but with OPD here as well. We have an amazing staff of IT folks in the City of Oakland. They are doing their best to get all our systems back up online, we will have all our systems back up online in the next couple of weeks or so."
Oakland City Councilmember Noel Gallo says the phones in his office still aren't fully functional.
"Are the phones working?" I-Team's Stephanie Sierra asked.
VIDEO: Oakland ransomware attack: Leaked data has more than 3.1K views on dark web
"So we can receive calls to our phones, but we can't check our voicemail," said Brittany Garza, a special assistant to Councilmember Gallo. "I know when I pick up, but no one can hear me."
Gallo and Garza make up a small fraction of the thousands of employees potentially impacted in the attack.
Sierra: "How long do you anticipate for this to be resolved? Some have said years. I just want to hear from you."
Mayor Thao: "So the systems will be online again. Hopefully in the next few weeks or so, so it's just about the manpower to get all of the systems back up. But we are optimistic we can get there in the next few weeks, or maybe the next month."
Sierra: "How many people have been notified that they have been compromised? Are you 50% done with that process? Are you almost done with that process? Where does that stand?"
Mayor Thao: "That's going to be an ongoing process. We have notified the current employees. Not just that. But we are now notifying employees that have left the city. So it's going to be an ongoing process to make sure we are thorough."
Sierra: "And that process is still happening right now?"
Mayor Thao: "That process is still happening. Let me be very clear. This is a huge underinvestment in regards to previous administrations into our IT systems. This is something that we have inherited."
Sierra: "Has your information been compromised as a part of this leak?"
Mayor Thao: "Absolutely. I've been here for 10 years, so it includes me as well."
RELATED: Social security, bank info of Oakland employees, businesses may be compromised in ransomware leak
Towards the end of the press conference the Mayor made a call out for any additional housing questions. The I-Team tried to ask another question.
Sierra: "I have one more question."
Mayor Thao: "Is it a housing question?"
Stephanie: "It is a ransomware question. Can I still ask?"
Mayor Thao: "Nope. That's already three."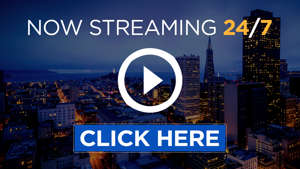 If you're on the ABC7 News app, click here to watch live