Palm Beach Gardens high school student arrested for bringing loaded gun to campus

WPBF West Palm Beach
2/6/2023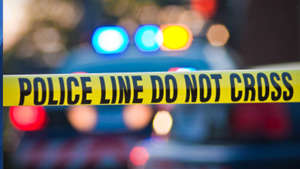 A student was arrested Monday after police confiscated a loaded gun on the campus of Palm Beach Gardens Community High School.
An email sent to parents and staff from Principal Jay Blavatt stated the gun had not been used in a threatening manner and was discovered after a student reported to a staff member that they had seen the weapon.
Sign up for our Newsletters
Your neighborhood: Local coverage from WPBF 25 News
The student was arrested and will also be disciplined in accordance with the Student Code of Conduct.
"I'd also like to acknowledge the vigilance of our staff toward the goal of keeping students safe," Blavatt said in the email.
Students, parents and staff can download the Fortify Florida app here to report any threats.
Around the country: National coverage from WPBF 25 News
READ THE FULL STORY:Palm Beach Gardens high school student arrested for bringing loaded gun to campus
CHECK OUT WPBF:Get the latest West Palm Beach news. WPBF gives you online, anytime access to the biggest Florida news and West Palm Beach weather of the day.