'Socialist' teacher admits she wants to 'abolish the police' amid school curriculum battle with DeSantis

FOX News
1/30/2023
The battle over Florida school curriculum is heating up after a professor who was one of the key authors behind the College Board recommended AP African-American Studies (APAAS) course called to "abolish the police" and was accused of being a "socialist."
African American Studies professor at Northwestern University, Keeanga-Yamahtta Taylor, laughed off a recent op-ed from the National Review that identified her as one of the leading voices in an AP course that Florida Gov. Ron DeSantis recently rejected and pointed to her left-wing political views. 
Keeanga-Yamahtta Taylor "is a socialist, and in no way shy about it," the National Review wrote. 
COLLEGE BOARD TO REVISE AP AFRICAN AMERICAN STUDIES FRAMEWORK AFTER FLORIDA REJECTS COURSE
The activist professor, who the National Review wrote would be part of the "recommended topic readings" for Florida students, allegedly wants capitalism to be replaced.
"Taylor sees capitalism as synonymous with racism, and she argues that any successful struggle against racism must ultimately replace capitalism as well."
Taylor also tweeted out one quote from the National Review opinion piece, which she jokingly called her "favorite." It was about her reputed fondness for dictators. 
"While Taylor rejects Stalin's authoritarianism, she remains quite fond of Marx and Lenin." 
CRITICS ACCUSE DESANTIS OF ERASING 'ALL OF BLACK HISTORY,' HARMING STUDENTS BY BLOCKING AP COURSE
DeSantis has been accused of wanting to "block" the study of "Black Americans" after his administration rejected the College Board's controversial AP AAS course, which relied heavily on activist authors like Taylor, according to the National Review.
A Boston Globe opinion columnist went even farther, writing that DeSantis' refusal to admit the radical AP course "carries the stench of white slaveowners." 
DeSantis, on the other hand, has argued that the College Board's course was "historically inaccurate" and designed to advance a woke agenda, instead of actual black history.
"This course on Black history, what's one of the lessons about? Queer theory," DeSantis said on Jan. 23. 
DESANTIS' REJECTION OF AP COURSE 'CARRIES THE STENCH OF WHITE SLAVEOWNERS,' CLAIMS BOSTON GLOBE OPINION PIECE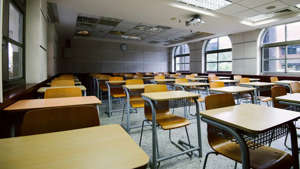 "Now, who would say that an important part of Black history is queer theory? That is somebody pushing an agenda," DeSantis added. 
But Taylor argued Saturday that "there is literally nothing left to write about police abuse and violence. Abolish the police."
That tweet came just one day after bodycam footage was released of five Memphis police officers beating 29-year-old Tyre Nichols at a traffic stop. 
"The people who suffer most from a depleted police force are urban minorities. Not that you care from your cushy Ivory Tower," Media Research Center managing editor Brittany Hughes responded back. 
Fox News' Taylor Penley and Michael Ruiz contributed to this report.