Texas man sues 3 women who helped ex-wife get abortion pills in first-of-its-kind case

FOX News
3/15/2023
A Texas man is suing three women who allegedly helped his ex-wife get abortion pills to end a pregnancy that she kept secret from him as their marriage crumbled.
Marcus Silva's $1 million lawsuit against two friends of his ex and another woman is believed to be the first of its kind since the Lone Star State passed a "fetal heartbeat" law and the U.S. Supreme Court overturned of Roe v. Wade.
"If no one went and checked for a fetal heartbeat before performing an abortion, we have a problem," said attorney Briscoe Cain, a Republican state representative in Texas helping with the case, who spoke with Fox News Digital.
Silva claims in the suit that his then-wife learned she was pregnant in July 2022 and kept the pregnancy a secret from him while she coordinated with two friends to obtain abortion-inducing medication.
The lawsuit bases many of its claims around alleged screenshots from a group chat between the wife and the two friends. The alleged texts show the friends attempting to help her terminate her pregnancy and sending her information about Aid Access, an organization that sends abortion-inducing medication through the mail, according to a report from the Texas Tribune.
5 WOMEN SUE TEXAS OVER ABORTION BAN, SAYING IT RISKED THEIR LIVES
The text messages show that the friends expressed concerns that Silva would "snake his way into your head" as a result of the pregnancy, which his now ex-wife found out about two months after she filed for divorce.
"I know either way he will use it against me," the pregnant woman said in one alleged message. "If I told him before, which I'm not, he would use it as [a way to] try to stay with me. And after the fact, I know he will try to act like he has some right to the decision."
"Delete all conversations from today," one of the women in the group said later. "You don't want him looking through it."
A third woman later delivered the medication, the suit claims, while text messages indicate Silva's now ex-wife self-managed an abortion from home.
REPUBLICANS PROBE PENTAGON'S 'PRO-ABORTION' TRAVEL POLICIES
The lawsuit argues that assisting a self-managed abortion is murder under Texas state law, allowing Silva to sue for wrongful death. The two women have not faced criminal charges in the case, and the ex-wife is not named as a defendant due to state laws that specifically exempt pregnant women from prosecution.
Cain told Fox News Digital that they are also trying to find out who manufactured the medication, arguing they could also be held responsible in the case.
"They're illegal," Cain said of the pills the pregnant woman took. "We don't know the manufacturer or the supplier of them, but should we find out in discovery, they will be added to the lawsuit as the defendant."
He also believes the ex-wife's friends showing a desire to keep the text message exchanges secret from Silva shows they were aware that what they were doing could be against the law.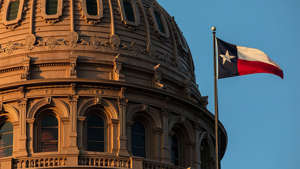 JANE FONDA SUGGESTS 'MURDER' TO FIGHT ABORTION LAWS IN WILD APPEARANCE ON 'THE VIEW'
"I think it goes toward the culpable mental state of those helping the mother by saying, 'Don't keep him informed,'" Cain said. "It helps them acknowledge in their own way that what they're doing is not lawful."
Silva, who shares two daughters with his ex-wife, is seeking $1 million in damages in the case and asking for an injunction that would stop the defendants from distributing abortion pills in Texas.
Much of how the case is decided will center around the timing of the alleged incident. The July 2022 incident happened shortly after the Supreme Court's Dobbs v. Jackson Women's Health Organization decision – but a month before a state law went into effect that makes performing an abortion a crime that carries a sentence of up to life in prison.
But Cain argued that state statutes that predate Roe remained part of Texas law and went back into effect following the Supreme Court's recent landmark decision.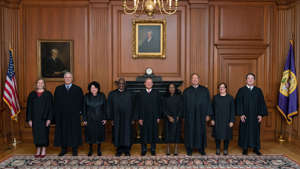 PENTAGON BANNED FROM FUNDING ABORTION TRAVEL FOR SERVICE MEMBERS UNDER NEW GOP BILL
"Our pre-Roe statutes … they were never repealed," Cain said. "The court didn't even enjoin those statutes, and we never killed them, we just moved them somewhere else. And so they're back into existence."
"There's an idea that court cases remove statutes from the books, they don't," Cain continued. "Courts don't write laws nor do they actually strike laws, that's not how it works. They can enjoin them or they can declare them unconstitutional, but they can't remove them from the books, so they've been there the whole time."
Cain also noted that the Texas "heartbeat bill," which was signed into law in May 2021, was also already in place at the time of the alleged incident.
The Texas Heartbeat Act bans abortion after detection of a fetal heartbeat, which typically becomes first measurable around six weeks into pregnancy. Cain argued that the bill effectively outlaws abortion, which would make helping someone obtain one illegal under state law as well.
"'Heartbeat' did a whole lot more than what people realize," Cain said. "It was essentially an abolition bill. And aiding and abetting an abortion is illegal in Texas. Furnishing the means for the procurement of one is illegal in Texas."