United Is Sued for Denying Ill Man's Request to Land Aircraft

Bloomberg
5/24/2018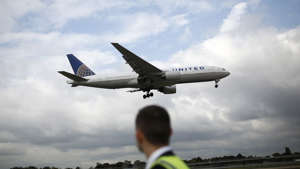 (Bloomberg) -- A passenger stricken with acute pancreatitis on a United Continental Holdings Inc. flight to Rome sued the airline over the crew's refusal to land the plane so he could obtain treatment.
Lewis Christman and his wife Roseanne filed a complaint against the airline alleging he suffered such severe pain and nausea during the 2016 flight from Chicago that he was unable to sit up, and lay curled up in the galley floor in a fetal position. Upon landing, Christman was hospitalized, first in Rome and then in the U.S. for months, and later required surgery, according to the complaint filed May 17 in Cook County, Illinois state court.
"When there is an emergency situation with someone who was as sick as Mr. Christman was, United Airlines has an obligation to land the plane, and get him to the emergency room as quickly as possible," said David Axelrod, a lawyer for the plaintiffs.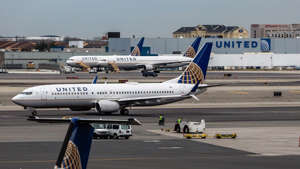 © Bloomberg United Continental Holdings Inc. Operations After Passenger Forcibly Removed From Flight The allegations are another blow to the Chicago-based airline after a string of public-relations disasters, including the death of a dog stored in an overhead bin and last year's violent dragging of a passenger off an over-booked flight. The decision whether to divert a flight for a medical emergency isn't an easy call for airlines, which risk incurring vast costs and complaints from other passengers.
Representatives for United didn't immediately respond to a request for comment.
Christman claims that the flight crew was ill-prepared for the emergency, initially failing to offer him assistance, couldn't find pain medication and declined a recommendation from a doctor on board that they divert the flight. The crew also failed to contact a ground-based medical team about Christman's condition, he says.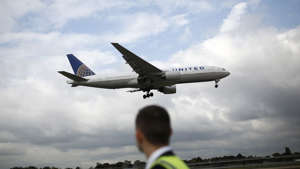 © Bloomberg London Heathrow Airport As Decision On New Runway Expansion Imminent He says he was given a business class seat, where he spent the remainder of the flight in agony. The Christmans, who are alleging negligence and loss of consortium, are seeking at least $100,000 in damages.
To contact the reporter on this story: Christie Smythe in Brooklyn at csmythe1@bloomberg.net
To contact the editors responsible for this story: David Glovin at dglovin@bloomberg.net, Paul Cox, Joe Schneider
©2018 Bloomberg L.P.