U.S. Navy says incident at Walter Reed hospital was a drill, no shooter

Reuters
11/27/2018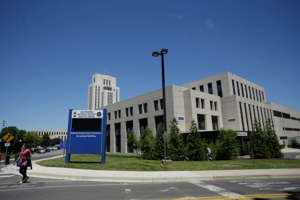 WASHINGTON, Nov 27 (Reuters) - Reports of a possible active shooter at the Walter Reed military hospital outside Washington on Tuesday afternoon proved false, with the U.S. Navy confirming that the incident was a drill.
The Navy provided no other information or details.
Police swept at least one building at Naval Support Activity Bethesda, the military base that houses the medical center, after receiving a call about a possible shooter around 2:23 p.m. ET (1923 GMT).
People at the medical center, including a U.S. congressman, sheltered in place for at least 30 minutes, while the base urged others at the installation to find cover inside vehicles or buildings as a precaution.
"I am currently at Walter Reed Medical in Bethesda where we've been told there is an active shooter," U.S. Representative Dutch Ruppersberger wrote on Twitter. "I am currently safe in a conference room w/ approx 40 others."
The base gave the "all clear" around 3:20 p.m., saying in a Facebook post that no active shooter was found. The Navy posted on Twitter at 3:25 p.m. that the incident was a drill.
Walter Reed National Military Medical Center is the largest joint military hospital in the United States, specializing in care for veterans of the U.S. Navy and Army and their families. It provides care to more than 1 million beneficiaries per year.