Why are huge numbers of Americans preparing for doomsday?

Fort Worth Star-Telegram
1/2/2018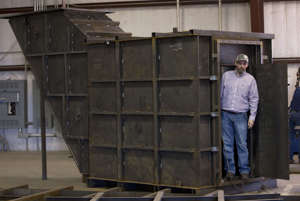 FORT WORTH, Texas — It's always good advice to hope for the best but prepare for the worst.
And Americans apparently are embracing the sentiment behind that old saying — big time.
Two-thirds of Americans (65.5 percent) have stockpiled materials to survive a natural or political disaster. That's among the findings of a survey released last week by Finder.com, which tracks spending habits.
The report cites ongoing tensions between the United States and North Korea, as well as historically severe weather such as the hurricanes that devastated Houston, Puerto Rico and other coastal areas last year as among the reasons for the surging interest in "doomsday prepping."
More than half of respondents said they had bought the supplies during the past month, spending up to $400.
The research comes about a year after the Fort Worth Star-Telegram reported that Gary Lynch, whose Rising S Co. south of Dallas manufactures steel bomb shelters, had experienced a 700 percent increase in orders.
And it's not just Cold War survivors who are doomsday prepping.
According to the survey, while a larger portion of baby boomers and Generation Xers are more likely to "always" have survival supplies on hand, millennials are more likely to have bought materials during the past 12 months.
Finder.com's survey was based on interviews with 2,000 Americans conducted by research provider Pureprofile in October.