11,155 Dead: Mexico's Violent Drug War Is Roaring Back

The Wall Street Journal
7/5/2017
© The Wall Street Journal The Mexico murders this year were a 31 percent increase from the same period last year. CHIHUAHUA, Mexico — On the morning of March 23, gunmen here fired eight shots into a cherry-red Renault Duster SUV, killing newspaper reporter Miroslava Breach as she waited outside her home to drive her 14-year-old son, Carlos, to school.
A hand-painted sign at the scene said the journalist — known for her investigations into ties between drug gangs and local political machines — was murdered "for having a loose tongue."
After a few years of declining violence under Mexican President Enrique Peña Nieto, the drug war has come roaring back to life.
Ms. Breach was one of 11,155 people murdered in Mexico in the first five months of 2017, according to government statistics. The pace of murders — about one every 20 minutes — represents a 31% jump compared with the same period last year, and, by year-end, could rival 2011's 27,213 homicides for the worst body count in Mexico's peacetime history.
"The momentum of reducing violence in recent years has clearly broken down," said Earl Anthony Wayne, who served as U.S. ambassador to Mexico from 2011 to 2015. "It's hardly in the interest of the U.S. to have this violence going on near our borders, both for the effect it could have on U.S. citizens in those areas and for the effect it could have on commerce."
Many of the causes of the resurgence are long standing, including the growing market for opioids in the U.S. and a bloody competition among rival trafficking groups touched off by the death or arrest of senior leaders.
There is also a counterintuitive dynamic at work, say scholars of the drug trade: In recent months, voters have thrown out of office allegedly corrupt state and local leaders of President Peña Nieto's ruling Institutional Revolutionary Party, or PRI. That, in turn, led to the breakdown of unofficial alliances between drug gangs and politicians — what some are calling a pax mafiosa — that had kept the killings in check.
"The local and state governments of the PRI controlled the violence and crime using informal rules,'" said Jorge Chabat, a professor who focuses on security issues and international relations at Mexico City's nonpartisan CIDE research center. "They would say, 'You can traffic drugs, as long as you don't kill too many people.' "
Mexico's earlier peak in violence started in 2006, when then-President Felipe Calderón of the National Action Party, or PAN, launched a gruesome war on cartels that resulted in the deaths of more than 100,000 Mexicans. He deployed the armed forces against powerful drug cartels that had grown influential enough to challenge government power and control large swaths of the country.
The troops managed to cut some cartels down to size, but homicides continued to rise, and the military drew accusations of human-rights abuses, including the killing of innocent civilians and summary execution of suspected gang associates.
Six years later, Mr. Peña Nieto's PRI returned to power by branding itself as the party of efficiency. Rather than emphasizing drugs — and risking the parade of horrific headlines that swamped his predecessor — Mr. Peña Nieto focused instead on revamping education policy and the energy and telecommunications industries.
At a dinner with reporters during the 2012 campaign, Aurelio Nuño, who would go on to become Mr. Peña Nieto's chief of staff and education minister, said that the new government would "change the narrative."
One of Mr. Peña Nieto's first acts as president was to eliminate Mexico's Public Security Ministry, an agency founded in 2000 by a PAN president to create a more professional federal police force to crack down on drug-related crime. Mr. Peña Nieto folded its responsibilities into the Interior Ministry.
The PRI has been plagued by corruption scandals since Mr. Peña Nieto took office. Nearly a dozen former PRI governors in Mexico are under investigation, serving time or being prosecuted for corruption, and three fled the country to escape prosecution. Two have since been captured in recent months. All deny the charges against them.
In late March, Edgar Veytia, the top prosecutor in the Pacific coast state of Nayarit and a close ally of its PRI governor, was arrested at the U.S. border on drug-trafficking charges. He has pleaded not guilty.
Alejandro Hope, a prominent Mexico City security expert, predicted in an April newspaper column that murders could approach a record 30,000 by the end of 2017, based on the fact that initial numbers tend to be revised upward by Mexican government statisticians.
Mr. Peña Nieto "thought that Mexico did not have a structural problem that needed to be tackled," Mr. Hope said. "They tried to change the narrative," he said. "But they didn't try to change the reality."
In a lengthy response to a list of questions from The Wall Street Journal, Mr. Peña Nieto's office acknowledged an uptick in murders beginning in 2015 that has continued into this year, and said the government has implemented a new, long-term anticrime strategy as one of its top priorities. It said the new program includes a broad overhaul of Mexico's justice system and moves to strengthen national-security institutions.
It blamed Mexico's local law-enforcement forces for failing to do their job. "The lack of professional, trustworthy and efficient institutions at the local level has opened up spaces for organized crime to operate with impunity," the statement said.
Here in Chihuahua — Mexico's largest state by area, which borders Texas and New Mexico — the killing of Ms. Breach took place in an atmosphere of mounting violence and political intrigue.
In October, voters elected Javier Corral, a former journalist who had been friends with Ms. Breach for more than 25 years, as Chihuahua's new governor. Chihuahua was one of seven states where PAN governors swept to victory last year, including some of the country's most violent, including Tamaulipas, Veracruz and Quintana Roo.
Late last year, Chihuahua's former governor, César Duarte, fled to El Paso, Texas, not long before an arrest order was issued in Mexico alleging that he had embezzled hundreds of millions of dollars from the state. The new governor has declared Mr. Duarte a fugitive from justice. Mr. Duarte's attorney didn't return calls seeking comment.
Chihuahua has long been a coveted territory for drug traffickers. The state's largest city, Ciudad Juárez, was ground zero for cartel violence during the last drug war, suffering one of the highest murder rates in the world.
Joaquin "El Chapo" Guzmán, leader of the Sinaloa Cartel, sent gunmen to try to take over the city's drug trade from the powerful Juárez Cartel and its armed wing, known as La Línea. Mr. Guzmán recruited two street gangs, the Artistic Assassins and the Mexicles, to help. More than 9,000 people were killed there between 2007 and 2011.
Today, Mr. Guzmán is in jail in Manhattan, facing federal drug charges. In Ciudad Juárez, the atmosphere is tense. On Monday, the army deployed soldiers to carry out regular patrols of the city alongside state and local police for the first time in five years, after a paroxysm of violence killed 29 people over the course of five days.
Across the state, violence has become more diffuse and unpredictable as smaller gangs compete for influence and control of the drug trade, according to the state attorney general's office, the governor's office and security experts.
"No one person has established himself as the outright leader of La Línea or the Juárez Cartel," said Will R. Glaspy, a special agent in charge of the U.S. Drug Enforcement Administration's El Paso division.
Ms. Breach often wrote about the growing links between politics and the drug trade in the area where she grew up, in the rugged hills of the Sierra de Chihuahua.
In March of last year, Ms. Breach wrote a series of articles about alleged family connections between organized crime and candidates for local political office. In one article, she revealed that the mother-in-law of Carlos Arturo Quintana, an alleged gang leader also known as "El 80," had registered with the PRI as a primary candidate to be municipal president of the town of Bachíniva.
In her hometown of Chínipas, the nephew of two alleged former lieutenants to Mr. Guzmán registered in PRI party primaries to run for mayor. After Ms. Breach's articles were published, the PRI renounced both candidates. Neither candidate could be reached for comment.
Soon after, Ms. Breach began receiving death threats, according to her family. When she was killed, the hand-scrawled message next to her body was signed "El 80."
One person rattled by Ms. Breach's murder was Mr. Corral, the new governor. In an interview, Mr. Corral said when he took office the state prosecutor's office had been "totally dismantled" and thousands of open criminal investigations filed away and forgotten, including crimes of murder, rape and kidnapping.
Mr. Corral said the previous state administration under the PRI made deals with drug gangs to relocate some of them to rural areas, where they were allowed to operate.
"They were sent to the Sierra de Chihuahua, and they began to take control of the towns, the local police forces, and they became bosses of the whole territory," Mr. Corral said.
A spokesman for the PRI's state committee in Chihuahua didn't respond to multiple requests for comment.
Cesar Peniche, a former federal security official appointed by Mr. Corral to be the state's top prosecutor, has pledged to rebuild his office and solve Ms. Breach's murder. Police say they have identified two suspects but have yet to make any arrests.
In March, a human head, believed by law-enforcement officials to belong to one of the bodyguards of Mr. Quintana, the purported La Línea capo, was found in a cooler by the side of the road in the city of Álvaro Obregón.
A day later, police killed another purported cartel gunman, a rival of El 80, believed to be responsible for the decapitation. On a recent Saturday night, gunmen killed six people and injured 22 in a bar in the semirural town of Ciudad Cuauhtémoc.
In late May, state police officer Jesús Pérez was on patrol in Ciudad Juárez with a reporter and photographer from The Wall Street Journal when a distress call blared out from shortwave radio: Gunmen had attacked a state police command post in the rural town of Villa Ahumada, about 90 minutes' drive away.
The gunmen strafed the local police post with hundreds of .50 caliber rounds using a military-grade machine gun, killing one officer and critically injuring three more, before fleeing to the countryside.
A spokesman for the state prosecutor's office identified the suspected gunmen as members of La Línea, and later said that the shooting was retaliation for an investigation the state police were carrying out into cattle theft and extortion by organized crime groups in the area. Days later, two local police commanders were arrested on suspicion of collaborating with the attackers.
More from The Wall Street Journal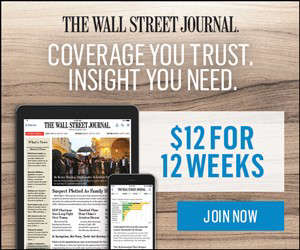 The Wall Street Journal