In photos: Sri Lanka Easter attacks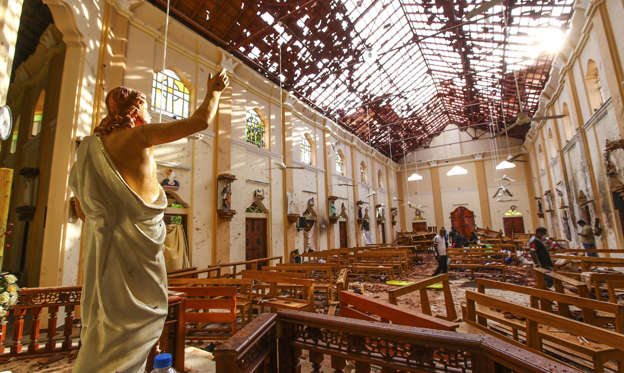 Explosions hit three churches and four hotels in and around the Sri Lankan capital of Colombo killing at least 310 people on Easter. A week later, fifteen people were killed after suspected militants blew themselves as Sri Lankan police raided the suspected hideout in Sainthamarudu.
(Pictured) Officials inspect the damaged St. Sebastian's Church after multiple explosions targeting churches and hotels across Sri Lanka on April 21, in Negombo, north of Colombo, Sri Lanka.
© Chamila Karunarathne/Anadolu Agency/Getty Images