In Photos: Typhoon Mangkhut hits Hong Kong, Southern China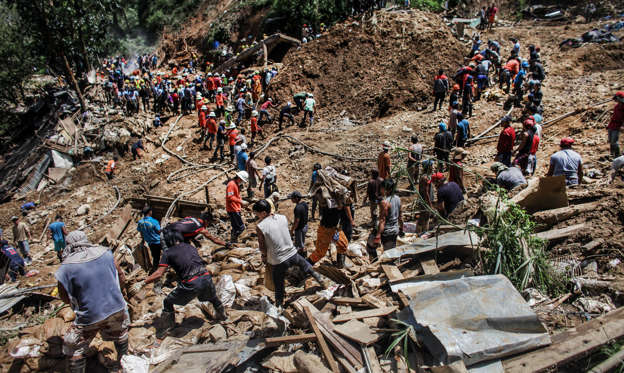 Hong Kong and southern China hunkered down as strong winds and heavy rain from Typhoon Mangkhut lashed the densely populated coast. The biggest storm of the year left many dead from landslides and drownings as it sliced through the northern Philippines.
(Pictured) Filipino rescuers dig at the site where dozens of people were believed to have been buried by a landslide on Sept. 18, in Itogon, Benguet province, Philippines.
© Basilio Sepe/Getty Images