Oxford English Dictionary's Word of the Year Is 'Toxic'

24/7 Wall St.
11/15/2018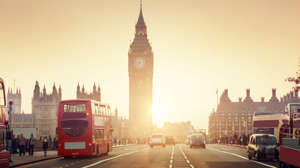 Once a year, the Oxford English Dictionary (OED) releases its "Word of The Year." This year the word is "toxic," which the dictionary defines as "poisonous."
This word choice matters because the OED is considered the most widely used authority on the English language. It currently covers over 600,000 words, with definitions, pronunciations and origins.
The word was picked for several reasons. Among them, the number of times it was looked up this year rose 45% at Oxford Dictionaries online. The editors also pointed out that the word was picked because it is "judged to reflect the ethos, mood, or preoccupations of the passing year, and have lasting potential as a term of cultural significance."
The OED editors also described the origin of the word. It was first used in the mid-17th century. It derives from the medieval Latin "toxicus," which means "poisoning" or "imbued with poison."
The OED found that 10 words are most often used with toxic. These are, in order of absolute frequency: "chemical," "masculinity," "substance," "gas," "environment," "relationship," "culture," "waste," "algae" and "air." Among the reasons these words have been paired with "toxic" is heavy coverage of a toxic chemical used to poison a retired Russian intelligence officer in the United Kingdom. Another is the use of "toxic waste" as an issue that part of the general public has brought up with governments around the world. "Toxic masculinity" has been tied to the #MeToo movement.
The eight runners-up in the competition follow, along with the OED editors' definition of each:
Big D--k Energy (BDE)
An attitude of understated and casual confidence
Cakeism
Primarily a word used in the UK, cakeism is the belief that it is possible to enjoy or take advantage of both of two desirable but mutually exclusive alternatives at once.
Gammon
Typically used in the UK as a derogatory term for an older middle-class white man whose face becomes flushed due to anger when expressing political (typically right-wing) opinions.
Gaslighting verb
The action of manipulating someone by psychological means into accepting a false depiction of reality or doubting their own sanity.
Incel noun
An incel is a member of an online community of young men who consider themselves unable to attract women sexually. Typically, they hold views that are hostile towards men and women who are sexually active.
Orbiting
Orbiting is the action of abruptly withdrawing from direct communication with someone while still monitoring, and sometimes responding to, their activity on social media.
Overtourism
An excessive number of tourist visits to a popular destination or attraction, resulting in damage to the local environment and historical sites and in poorer quality of life for residents.
Techlash
A strong and widespread negative reaction to the growing power and influence of large technology companies, particularly those based in Silicon Valley.