Russia to try to salvage wrecked US drone; Gen. Milley says 'not a lot to recover': Ukraine war updates

USA TODAY
3/16/2023
Russia will attempt to retrieve and study the wreckage of the American MQ-9 drone that crashed into the Black Sea after being harassed by Russian fighter jets.
Nikolai Patrushev, secretary of the Russian Security Council, told Rossiya-1 TV on Wednesday that he was not certain the drone could be extricated from the water.
"I hope, of course, for success," he said. "The Americans keep saying that they are not participating in hostilities. This is yet another confirmation that they are directly involved in these events, in the war."
Start the day smarter. Get all the news you need in your inbox each morning.
Gen. Mark Milley, chairman of the Joint Chiefs of Staff, said at a Pentagon briefing that the drone sank into water that's 4,000-5,000 feet deep, making its recovery very difficult.
"It probably broke up. There's probably not a lot to recover, frankly,'' Milley said. "As far as the loss of anything of sensitive intelligence, etc., as normal we would take and we did take mitigating measures, so we're quite confident that whatever was of value is no longer of value.''
Two Russian SU-27 fighters intercepted the drone Tuesday, dumping fuel on it, flying in front of it and demonstrating a "lack of competence," according to a statement from U.S. European Command. One of the fighters clipped the propeller of the drone, forcing U.S. operators to bring it down in international waters, U.S. officials said. 
The Russian Defense Ministry said its fighter jets were trying to identify the "intruder" when the drone's own abrupt maneuvering caused it to crash.
FIGHTER JET HITS DRONE: Russian fighter jet collides with US Air Force drone over Black Sea
Developments:
►Polish intelligence services said they detained six people and broke up a spy network working for Russia, Radio RMF in Warsaw reported. A security alert was issued for railways and the national infrastructure.
►The U.K. defense ministry says British and German air force fighter jets were scrambled to intercept a Russian aircraft flying close to Estonian airspace. The Russian plane did not enter the airspace of Estonia, a NATO member.
►Sweden will supply Ukraine with 10 Leopard tanks and Spain has increased its commitment from six such tanks to 10.
►Ukrainian President Volodymyr Zelenskyy replaced the governors of the Luhansk, Odesa and Khmelnytskyi provinces without providing a reason. Volodymyr Fesenko, an analyst at the Penta Kyiv center, said the dismissals "are associated either with a low level of work efficiency or with criticism of abuses."
►Ukraine's 93rd Separate Mechanized Brigade shot down a Russian Su-24 supersonic tactical bomber near Bakhmut in the Donetsk province, the brigade's spokeswoman, Iryna Rybakova, said Wednesday.
POLAND BACKS FIGHTER JETS FOR UKRAINE: Poland ready to provide MiG-29s to Ukraine in 4 to 6 weeks. Live updates
Russia 'running out of capability and running out of friends,' Lloyd Austin says
The top two U.S. defense leaders say Tuesday's intercept and downing of an American surveillance drone is part of a pattern of recent aggressive behavior by Russia. They didn't pinpoint a reason, but the Kremlin has made no secret of its irritation with the U.S. for backing Ukraine in the war.
Defense Secretary Lloyd Austin made it clear that support will continue as he and Gen. Mark Milley, chairman of the Joint Chiefs of Staff, spoke with reporters after meeting Wednesday with member nations of the Ukraine Defense Contact Group.
"Russia hopes to grind down Ukraine in a war of attrition, but Ukraine has been supplied by more than 40 countries,'' Austin said. "Meanwhile, Russia has had to depend on Iran and North Korea, and has had to use equipment dating back to World War II. So Russia is running out of capability and running out of friends.''
Milley pointed out nine countries have pledged to send Ukraine more than 150 Leopard tanks, which could become critical weapons in an expected spring offensive aimed at retaking some of the territory Russia has illegally annexed.
Austin said the U.S. and its allies are in the process of providing Ukrainian forces the capability to "change the dynamics on the battlefield,'' and he made a case for why it's so important to continue assisting their cause.
"Ukraine matters,'' Austin said. "It matters not to just Ukraine or to the United States, it matters to the world. This is about the rules-based international order. It's about one country's ability to wake up one day and change the borders of its neighbor and annex its neighbor's sovereign territory.''
Austin and Russian counterpart talk, offer differing views of incident
Austin said he spoke Wednesday with his counterpart, Russian Defense Minister Sergei Shoigu, their first conversation in five months. Based on their remarks afterward, it was hard to detect much common ground between them.
Austin blasted Russia for downing the U.S. Air Force MQ-9 Reaper drone a day earlier over the Black Sea, vowing that such reconnaissance flights would continue. Austin also branded the actions by pilots of the warplanes that forced the crash "dangerous, reckless and unprofessional."
The Russian Defense Ministry said in its report of the call that Shoigu noted the U.S. had provoked the incident by ignoring flight restrictions the Kremlin had imposed due to its military conflict in Ukraine. Shoigu also complained about "the intensification of intelligence activities'' on Russia and warned that it "will respond in kind to all provocations."
The Pentagon shares intelligence it gathers with Ukrainian forces. Russia operates warships in the Black Sea and fires missile from them, so the sides are in distinctly adversarial positions. Tuesday's encounter was the first physical clash between Russia and the U.S. since the start of the war in Ukraine, raising tension and concerns about escalation.
The Kremlin has denied one of its fighter planes hit the drone, but Milley said the U.S. has "absolute evidence.'' He added that while it's not clear whether that was intentional, the aggressive behavior from the pilot definitely was.
Ukraine gains ground in $3B court battle with Russia
Ukraine can go to court to avoid repaying $3 billion in loans it said it took under pressure from Russia in 2013, Britain's Supreme Court ruled Wednesday. The court rejected a bid by a British company acting on Russia's behalf to order Ukraine to repay the loans without facing a trial. Ukraine said it borrowed the money while facing the threat of military force and massive illegal economic and political pressure shortly before Russia illegally annexed Ukraine's Crimean peninsula in 2014.
"Today Ukraine secured another decisive victory against the aggressor," Ukraine President Volodymyr Zelenskyy tweeted. "Ukraine's defense based on Russia's threats of aggression will have a full public trial. Justice will be ours."
Poland says several nations ready to help provide fighter jets to Ukraine
Poland has received "clear declarations" from several countries willing to supply Ukraine with MiG-29 fighter jets, Polish government spokesman Piotr Muller said Wednesday. Bloomberg and Russia's state-run Tass news agency, reporting on a news conference in Warsaw, said Muller did not name specific countries.
"We will announce the details in due time. These decisions are being made by a group of several countries," he said. "Although we have clear declarations as to which countries these will be, we have agreed that they will announce their decisions in accordance with their procedures."
On Tuesday, Polish Prime Minister Mateusz Morawiecki said Warsaw could transfer a "limited number" of Soviet-era jets to Ukraine within four to six weeks if a coalition of allies could agree on the terms. Slovakian Defense Minister Jaroslav Nad has expressed support for a joint delivery of MiG-29s with Poland. President Joe Biden has declined to provide fighter jets amid concerns it would expand the war.
Russian ambassador dismisses US concerns over drone incident
Russian Ambassador to the U.S. Anatoly Antonov, summoned by the State Department after the drone incident Tuesday, said he had a 30-minute conversation with Deputy Secretary of State Karen Donfried. He said they discussed the drone about half the time and Russian concerns with U.S. activities the other half. Antonov told Rossiya-1 TV that his country "will not allow anyone to break into its waters." 
Contributing: The Associated Press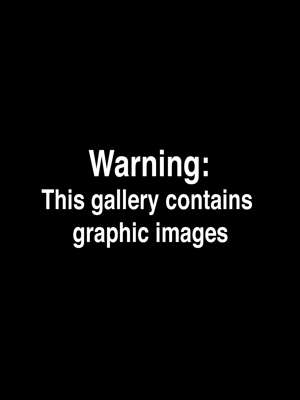 This article originally appeared on USA TODAY: Russia to try to salvage wrecked US drone; Gen. Milley says 'not a lot to recover': Ukraine war updates