Fact Check: Were Saudi Players Promised Rolls-Royces For World Cup Win?
Saudi Arabia's astonishing World Cup win over favorites Argentina has been among the most surprising results of this year's tournament, with eager speculation the team could yet move into the competition's final 16.
Despite its 2-0 loss against Poland late last week, spirits remain high in the Kingdom as the team prepares to face Mexico, who have failed to score in their last four matches.
Such is the excitement that one rumor, purporting that every member of the Saudi team was to receive a luxury Rolls-Royce for the unexpected triumph, spread like wildfire on social media.
The Claim
Multiple tweets, posted in November 2022, claimed that members of Saudi Arabia's national team were each to get a Rolls-Royce for their win against Argentina in the FIFA World Cup.
One message, posted on November 25, 2022, which received more than 100,000 engagements said: "Saudi Arabia players to get a Rolls-Royce each for defeating Argentina.

Wow 👏🏼"
The Facts
The claim that Saudi players would each get a luxury car following their win against Argentina was picked up and repeated by prominent media outlets, including British newspapers the Daily Mail and The Mirror.
However, the claim appears to have been presented without sufficient corroborating evidence.
It first emerged on social media on November 22, 2022, without any sources to back up the claim. Some suggested Saudi Arabia's Crown Prince Mohammed bin Salman Al Saud had made the offer himself.
BREAKING: Saudi Crown Prince has announced a Rolls Royce Phantom to each team member having defeated Argentina.

When you have too much 🤑

— 🦅 𝕆𝕜𝕖𝕫𝕚𝕖 𝕁.𝔸𝕥𝕒ñ𝕚 🦅 (@StFreakingKezy) November 22, 2022
The claim was repeated (still without evidence) in the following days, with a number of tweets about the rumored luxury gift receiving tens of thousands of engagements from fans.
The Instagram account, Pubity, received more than 1.8 million likes for its post about the rumor since it was published three days ago.
However, not only was there no further confirmation from the Saudi Royal Family or the Saudi Arabian team, but the team's coach dismissed the story.
At a press conference, Herve Renard, who gained global attention after his half-time pep talk went viral, said there was "nothing true" about the claims.
"We have a very serious federation and ministry of sport. It's not time to get something at this moment," The Sun reported.
"We only have had one game and there are two very important games left. And we are hoping for some more.
"I don't know if you remember the press conference before the Argentina game. That is one of three important games we must play.
"The only good thing at the end of this group stage is to finish number one or number two.
"We are still the lowest ranked team of this group in terms of experience.
"At this time nothing changes. Nothing changes about the favorites for this World Cup. We are keeping our humility. If we miss our humility, we won't play well tomorrow," Renard said, according to the reports.
One of the players, Saleh Al-Shehri, also dismissed the claims as false during a press conference on November 25, a clip from which can be viewed here.
صحفي بريطاني لصالح الشهري 🗣️

"سمعت أنكم حصلتم على سيارات فارهة بعد الفوز على الأرجنتين؟ أي لون اخترته لسيارتك؟". 🤔

صالح 💬

"لا لا هذا غير صحيح ولم يحدث! نحن هنا لخدمة الوطن فقط". 🇸🇦 🔝#المونديال_مع_جول | #FIFAWorldCup | #Qatar2022 | #الصقور pic.twitter.com/DPsyeJnVYH

— موقع جول السعودي - GOAL (@GoalSA) November 25, 2022
This doesn't mean that bin Salman or the Saudi Royal family may not yet gift their players Rolls-Royces. After the 1994 World Cup, Saudi international footballer Saeed Al-Owairan was said to have been given one for scoring after an incredible 70-yard dash, resulting in a goal that put the national team in the final 16 of the competition.
However, there is simply no evidence (and a statement from a primary source to the contrary) that the same generosity is to be replicated, particularly after the team's 2-0 loss to Poland on Saturday, November 24, 2022.
Saudi Arabia currently sits third in Group C of the competition, behind Poland and Argentina.
Defender Yasser Al-Shahrani was also subject to recent misinformation, with claims emerging on social media that he had suffered a disastrous fracture of his jaw following an accidental collision with a teammate.
Photos of his "x-rays" on social media appeared to show his jaw had been split in two and his front teeth broken, even though photos and videos from his hospital bed showed otherwise.
Newsweek has contacted the Saudi national team for comment.
The Ruling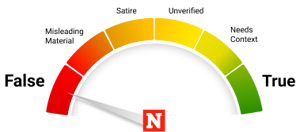 False.
There is no evidence to suggest that the Saudi National team will receive Rolls-Royces for their recent win against Argentina in the World Cup.
The rumors were spread on social media, without evidence, and have subsequently been denied by coach Herve Renard and one of the players. As it stands, there is no information to suggest the claim should be believed.
FACT CHECK BY Newsweek's Fact Check team
Related Articles