Kevin Durant says his knee injury 'derailed' Nets' season

Larry Brown Sports
4/4/2022
The Brooklyn Nets are surprisingly headed for a play-in game to even make the playoffs, but Kevin Durant does not think that's truly representative of what the team can accomplish.
Durant said Monday that his knee injury "derailed" the Nets' season, as it contributed to a lack of continuity between himself and Kyrie Irving.
Video: What is the Nets' Biggest Issue? (Stadium)
"To be honest, I feel like our season was derailed by my injury," Durant said, via Nick Friedell of ESPN. "So I'm not looking at it like we're just not a good basketball team. It's like there wasn't a lot of continuity with me and Kyrie out of the lineup, that's just what it is. When we're all on the floor together, I like what we got."
Durant injured his knee in January, and the Nets lost 17 of the 22 games they played without him. Irving's inability to play home games certainly contributed to the issues as well. Also unhelpful is the fact that the team's big trade deadline acquisition is nowhere close to being ready to play.
You could certainly argue that the Nets would be safely in the playoff field if Durant had stayed healthy. Ultimately, the issues they've faced all season will leave them with a very tough road in the East.
More from Larry Brown Sports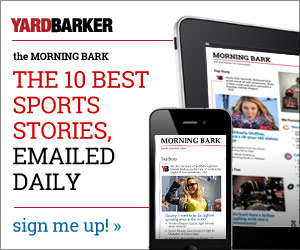 Larry Brown Sports