Kellen Winslow Jr. faces multiple rape, kidnapping charges, bail set at $2 million

USA TODAY SPORTS
7/12/2018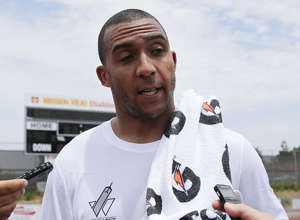 VISTA, Calif. -- Kellen Winslow Jr., the retired NFL tight end, will face multiple counts of kidnapping and rape charges. Bail was set at $2 million Thursday at a preliminary hearing in San Diego County Courthouse.
The felony counts include two counts of rape, two counts of kidnapping with intent to commit rape and one count of forcible sodomy. Elias found enough evidence to move forward on those counts.
The two victims of alleged rape are 58 and 54, and one said she was homeless at the time. USA TODAY does not release the identities of alleged victims. 
Superior Court Judge Harry M. Elias threw out two criminal counts of attempted burglary, but the remaining seven counts would carry life sentences if Winslow is convicted.
More: Alleged rape victim identifies Kellen Winslow Jr.'s lawyer as assailant
Winslow's mother, Katrina Ramsey, wept outside the courtroom and his father, Hall of Fame tight end Kellen Winslow Sr., looked upbeat as he spoke to friends and family members.
Winslow, 34, remained impassive during the court proceeding and has been held in custody since his recent arrest.
During final deliberations, Winslow's lead attorney, Harvey Steinberg, said he expected the case to go to trial and "this is going to be hotly contested."
Follow Peter on Twitter @joshlpeter11