Predicting studs and duds for NFL Week 5

By Rachel Wold, Sportsnaut
of Sportsnaut
|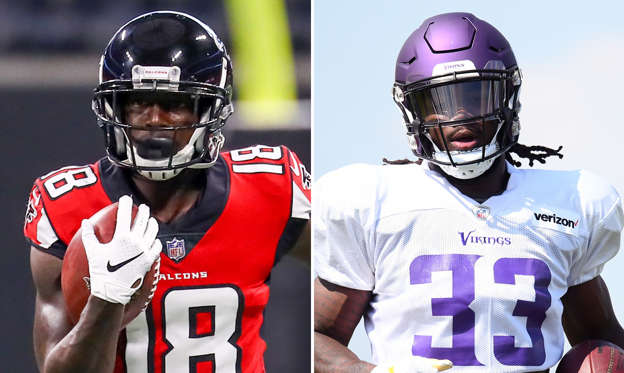 It is hard to believe that the 2018 NFL season has already hit its first quarter mark. And, boy have a lot of major surprises occurred.
As Week 5 approaches, more shocking turns of events will continue to bring fans excitement, as well as heartache. On the heartache side, there is one lonely team that currently sits at 0-4. Will this be the game that any Arizona Cardinals players finally have a breakout performance?
Looking at the brighter side, we must wonder what is in store for those high-rolling, undefeated Kansas City Chiefs squaring off against the Jacksonville Jaguars this Sunday.
Let's take a peek at this week's stud and dud predictions.
© Frank Mattia/Icon Sportswire/Getty Image; sNick Wosika/Icon Sportswire/Getty Images