39 of the most beautiful castles in the world

Photos
|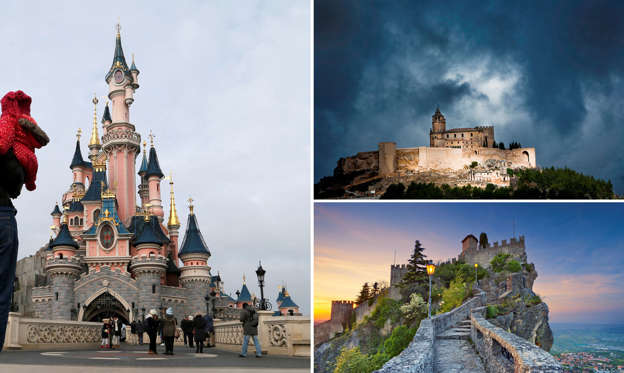 39 of the most beautiful castles in the world
A European innovation, castles originated in the 9th and 10th centuries and were built by nobles to control the area immediately surrounding them. The structures were both offensive and defensive, and although their military origins are often emphasized in castle studies, the buildings also served as centers of administration and symbols of power. Urban castles were used to control the local populace and important travel routes, while rural castles were often located near features that were integral to life in the community, such as mills and fertile land.
In this collection of arresting images from some of the world's most notable castles, you'll see everything from the well-known castles of the British monarchy (including Balmoral and Windsor), French monarchy (Versailles) and to the mysterious Bran castle (alternatively known as "Dracula Castle").
 And then there are castles from the world of film and TV (including Hogwarts' Castle at Universal Orlando - and Highclere Castle, home to the popular Downton Abbey). But above all, these are marvels of design, engineering and culture. Enjoy!
© Gonzalo Fuentes/Reuters; Felipe Caparrós Cruz/Getty Images; RudyBalasko/Getty Images