Get your Epic Pass for 2021–2022 and pay nearly $200 less than last season

The Points Guy
3/24/2021
MSN has partnered with The Points Guy for our coverage of credit card products. MSN and The Points Guy may receive a commission from card issuers.
This season proved that it is possible to get outdoors and safely enjoy the back-to-basics thrill of skiing and riding out on the mountain.
And whether you were able to ski this year, or you are waiting until next season to head back to the powder, these days, the best way to pay for your lift tickets is usually with a ski pass instead of with individual mountain lift tickets. This is true even if you are only planning a single trip — or perhaps as little as one ski day. For those who enjoy Vail Resorts and its partner mountains, there's no better and more affordable option to ski than with an Epic Pass.
As of today, the line-up of Epic Passes is available for next season. Best of all, the passes are pricing at a much lower price-point than in recent years. In fact, buying next season's pass now will cost you around a full 20% less than what you may have paid this past season.
For more TPG news delivered each morning to your inbox, sign up for our daily newsletter.
Epic Pass prices have decreased
Bucking the normal trend of things only getting more expensive year over year, the Epic Pass prices have been lowered for the 2021–2022 ski season.
For the coming season, the Epic Local Pass is available for $583 (down from a starting price of $729 last season). The full Epic Pass is priced at $783 (down from a starting price of $979 last season). That pass unlocks unlimited skiing at Vail, Beaver Creek, Whistler Blackcomb, Breckenridge, Crested Butte, Stowe, Keystone, Park City and many other Vail-owned and partner resorts.
Keep in mind that while one pass carries a "local" name, that doesn't mean it is limited to purchase by those who live near the mountain. Anyone can benefit from a whole lot of skiing throughout the season from just $583.
And the Epic Day Pass will start at $67 per day for some ski resorts or $87 per day for a wider range of Vail-owned and partner resorts. That price goes down to as little as $74 a day with a seven-day pass. This is amazing, considering single-day passes can start north of $200 per day at resorts such as Vail and Beaver Creek.
Related: How to plan a ski trip using points and miles
An Epic Pass will save you money — even on a short trip
You may have never considered getting an Epic Pass if you only ski or ride a day or two each season, but things have changed in recent years.
For the third year in a row, the Epic Day Pass will be available, but now with even more pricing options that start at $67 for resorts such as Keystone, Crested Butte or Stowe. For the Epic Day Pass, valid at resorts such as Vail, prices start at just $87 per day (compared to $200+ for single-day lift tickets). Vail Resorts tells TPG that the new Epic Day Pass customization option will be available to purchase on April 29, 2021.
These day passes are customizable for skiers and riders who may not need the level or frequency of access offered by a traditional season pass. Guests can create their own pass by selecting the number of days they plan to ski or ride – from one day to seven days, whether or not to add holiday access and which resorts to include.
Note that your cost-per-day on a multiday Epic Day Pass decreases if you're skiing for multiple days.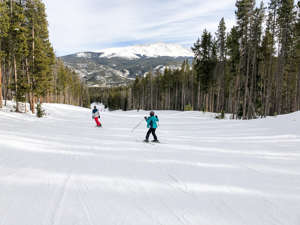 Related: Best credit cards for ski pass purchases 
Epic Passes provide exclusive discounts
On top of all that, travelers with the Epic Pass, Epic Local Pass, Epic Day Pass and more can enjoy discounts through the Epic Mountain Rewards program that was introduced in 2020. This simple but rewarding program provides the following discounts at Vail Resorts' 34 North American owned and operated resorts:
20% off food and nonalcoholic beverages (up to $150 per day)
20% off group ski and ride lessons
20% off the Epic Mountain Express private or shared shuttles from Denver International Airport (DEN) and Eagle County-Vail Regional Airport (EGE) Regional Airport
20% off gear rentals
20% select on-mountain activities
Additionally, all 2021–2022 Epic Pass products will come with included Epic Coverage, which provides refunds for personal events like job loss, injury or illness, as well as for certain resort closures, including closures due to COVID-19.
Related: How to plan a ski trip using points and miles
You'll be able to ski and ride at world-class resorts
If your winter plans next season include bundling up to enjoy the great outdoors, then the amount of skiing and riding you'll enjoy with the Epic Pass, or even the Epic Local or Day Passes, makes sense. While the Epic Pass is the juggernaut, the less expensive Epic Local Pass is the best value for travelers who don't plan to ski over holidays or during peak periods.
This coming season, the holiday dates that impact the local pass are Nov. 26–27, 2021, Dec. 26–31, 2021, Jan. 16, 2022, and Feb. 19–20, 2022.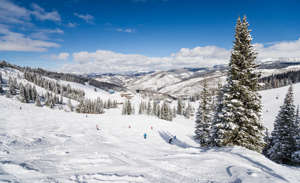 Epic Pass
If you're craving access to all of Vail's resorts, with additional access to partner resorts, and you don't want to deal with previously mentioned holiday restrictions, you'll be best served by the full Epic Pass.
Prices for the 2021–2022 season are currently priced at $783 for adults (ages 13 and up) and $399 for children (ages 5 to 12). Kids ages 4 and under can ski for free.
This Epic Pass gets you access to Vail, Beaver Creek, Whistler Blackcomb, Breckenridge, Park City, Keystone, Crested Butte, Heavenly, Northstar, Kirkwood, Stevens Pass, Stowe, Okemo, Mount Sunapee, Wilmot, Afton Alps, Mt. Brighton, Perisher Australia, Falls Creek Australia, Hotham Australia, Mount Snow, Hunter, Attitash, Wildcat, Crotched, Liberty, Roundtop, Whitetail, Jack Frost, Big Boulder Alpine Valley, Boston Mills, Brandywine, Mad River Mountain, Hidden Valley, Snow Creek and Paoli Peaks.
At partner resorts, the full Epic Pass gets you seven days of skiing each at Telluride, Sun Valley, Snowbasin and the Resorts of the Canadian Rockies.
Because skiing alone isn't nearly as fun, the Epic Pass also includes discounted Buddy Tickets and Ski with a Friend passes that will become available later this year.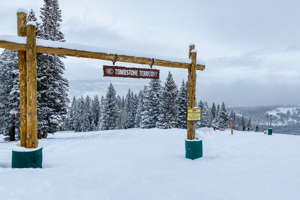 Epic Local Pass
For the 2021 to 2022 season, the Epic Local Pass provides access to Breckenridge, Keystone, Crested Butte, Stevens Pass, Okemo, Mount Sunapee, Wilmot, Afton Alps, Mt Brighton, Mount Snow, Hunter, Attitash, Wildcat, Crotched, Liberty, Roundtop, Whitetail, Jack Frost, Big Boulder Alpine Valley, Boston Mills, Brandywine, Mad River Mountain, Hidden Valley, Snow Creek and Paoli Peaks.
You'll also get access (with holiday restrictions) to Park City, Heavenly, Northstar, Kirkwood and Stowe.
The $583 Epic Local Pass also includes 10 total combined days (with previously mentioned holiday restrictions) at Vail, Beaver Creek and Whistler Blackcomb. There are additional days at some partner resorts such as Sun Valley, Snowbasin, Hakuba Valley and Rusutu Resort in Japan.
In short, if you can work around a few restrictions, the Epic Local Pass is actually a heck of a deal for $583 for adults and $303 for children ages 5–12. To compare, a seven-day, unrestricted Epic Day Pass is currently $612 for adults, so you can get a lot more skiing for less with the Epic Local Pass if the restrictions work for you.
Related: 7 mistakes to avoid when planning a ski trip
Bottom line
The most cost-effective way to ski at major mountains has, for years, been with a pass. But even with that, skiing has been a sport that has been out-of-budget for many. But now, Vail Resorts is making skiing more accessible for more people by slashing prices across the board and introducing a new type of day pass that starts at just $67 per day for some world-class skiing. For comparison, that's less than half the cost of a one-day ticket to Disney World or Universal Studios, making skiing more affordable than you might have thought.
On top of those more accessible prices to get you on the lift, you can also use your hotel points to stay near (or even on) the mountain to keep your out-of-pocket ski prices as low as possible.
Ski passes, such as the Epic Pass, generally only get more expensive as we get closer to next season.
So while you may not need to hit purchase right this second to lock in these likely-lowest-of-the-year prices, keep in mind that prices are likely to increase as the months tick by. Then, eventually, passes usually go off-sale for the season completely around December based on historical trends.
Featured image by author
SPONSORED: With states reopening, enjoying a meal from a restaurant no longer just means curbside pickup.
And when you do spend on dining, you should use a credit card that will maximize your rewards and potentially even score special discounts. Thanks to temporary card bonuses and changes due to coronavirus, you may even be able to score a meal at your favorite restaurant for free. 
These are the best credit cards for dining out, taking out, and ordering in to maximize every meal purchase.
--
Editorial Disclaimer: Opinions expressed here are the author's alone, not those of any bank, credit card issuer, airlines or hotel chain, and have not been reviewed, approved or otherwise endorsed by any of these entities.