Last day to buy Epic Passes this year — 5 reasons to get one now

The Points Guy
12/6/2020
MSN has partnered with The Points Guy for our coverage of credit card products. MSN and The Points Guy may receive a commission from card issuers.
This season, time spent skiing or boarding on the mountain is about staying safe while getting back to the basics of what makes these winter sports so special.
And if you want an Epic Pass, today (Dec. 6) is your last day to buy one this season. Here are five reasons you may want to buy one today, before it's too late.
For more TPG news delivered each morning to your inbox, sign up for our daily newsletter.
You'll get priority access to ski reservations
All 34 North American resorts owned and operated by Vail Resorts will require reservations this season in an effort to control crowding and facilitate safe social distancing — and Epic Pass holders get first dibs on reservations. This includes big-name resorts such as Vail, Breckenridge, Beaver Creek, Keystone, Crested Butte, Park City, Heavenly, Stowe and many others.
If you buy an Epic Pass today, before they go off sale, you can make reservations now for all the Vail-owned resorts for core ski season dates (Dec. 8 to April 4). Pass holders can book up to seven "Priority Reservation Days" for the core season in advance. Throughout the season you'll be able to add more days as you use them.
TPG's Nick Ewen was recently able to use this Epic Pass to book the resort of his choice (Park City), and a calendar of available dates was populated.
When he selected his date, a pop-up box asked Ewen to assign pass holders. He checked the boxes for himself, his wife and his daughter, and then clicked "assign pass holders."
From there, Ewen was able to select other priority dates in the same way, for a maximum of seven dates (though he was only using a four-day pass).
After all his days were selected, Ewen scrolled to the bottom, confirmed his contact information, accepted the terms and conditions, and clicked "complete reservation."
He then received a reservation confirmation. Confirmation emails can take between 12 to 24 hours to arrive.
As the Vail resorts continue open for the season, you can continue to take advantage of exclusive early season access by making as many week-of reservations as your pass type and availability allow. No lift tickets will be sold prior to Dec. 8. Booking a week-of reservation does not count against your Priority Reservation Days. Those with a more limited number of ski days on their Epic Pass (such as with an Epic Day Pass) can book up to the total number of days on their pass.
While Vail Resorts expects to be able to accommodate demand on the vast majority of days without a problem, those peak holiday and weekend dates may hit capacity. If you don't have a pass with advance reservations, it's possible that you won't be able to ski or ride on those especially coveted dates.
Related: How to pack for a ski trip
You can enjoy a safe mountain experience
At all Vail Resorts destinations, you're going to know what to expect when it comes to safety and procedures because there will be a consistent experience across its resorts. Thankfully, mountains naturally lend themselves to outdoor fun in wide-open spaces, but there are some points during a ski day that have to be adjusted for COVID-19 safety.
In addition to the reservation system, all of Vail Resorts' 34 North American destinations will require visitors to wear face coverings to access the mountain in all parts of the resort operations, and while in lift lines, while loading, unloading and riding in lifts and gondolas.
On-mountain dining and ski school will return this year, as permitted by local restrictions, but it will all be reimagined with safety at the forefront. For example, group ski school for the youngest 3- and 4-year-old learners, which is often indoors for a large portion of the day, will not happen this season beyond private lessons, while four people will be the maximum class size for 5- and 6-year-olds.
Related: Vail Resorts says this ski season is a go: Here's what you'll need to hit the slopes
An Epic Pass will save you money
You may have never considered getting an Epic Pass if you only ski or ride a day or two each season, but things have changed in recent years. For the second year in a row, the Epic Day Pass is available and probably costs less than you think.
An Epic Day Pass is a customizable pass for skiers and riders who may not need the access offered by a traditional season pass. Guests can create their own pass by selecting the number of days they plan to ski or ride – from one day to seven days – and whether or not to add holiday access.
The Epic Day Pass, which can be used at any of Vail Resorts' 34 North American destinations, actually costs up to 50% less than lift tickets at the priciest resorts. One-day passes start at $119 for adults and $63 for kids, which is much better than spending upwards of $200 on one-day lift tickets bought directly from Vail and Beaver Creek during the season. Your cost-per-day decreases if you're skiing for multiple days.
With the Epic Day Pass, you get to decide whether or not you want those days to be valid for peak holiday stretches (Nov. 27 and 28; Dec. 26 to 31; Jan. 17; and Feb. 13 and 14). A three-day adult pass would set you back $340 for adults or $176 for kids on other dates; that increases to $404 and $207 respectively, if you'd like to ski on those peak dates.
The Epic Day Pass can be used at:
Colorado

Vail

Beaver Creek

Breckenridge

Keystone

Crested Butte

Pennsylvania

Liberty Mountain Resort

Roundtop Mountain

Whitetail Resort

Jack Frost

Big Boulder

New Hampshire

Mount Sunapee

Attitash Mountain Resort

Wildcat Mountain

Crotched Mountain

Ohio

Boston Mills

Brandywine

Mad River Mountain

Vermont

Stowe

Okemo

Mount Snow

Utah

Park City

California

Northstar

Kirkwood

Heavenly

Michigan

Mount Brighton

Missouri

Hidden Valley

Snow Creek

Indiana

Paoli Peaks

Minnesota

Afton Alps

New York

Hunter Mountain

Washington

Stevens Pass

Wisconsin

Alpine Valley

Wilmot Mountain

Canada

Whistler Blackcomb
When you purchase an Epic Day Pass of four or more days, you also get additional partner access to Telluride, Snowbasin, Sun Valley and the six Resorts of the Canadian Rockies (Fernie, Kicking Horse, Kimberley, Nakisha, Mont Sainte Annie, Stoneham).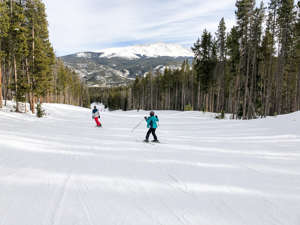 You can take advantage of exclusive discounts
On top of all that, travelers with the Epic Pass, Epic Local Pass, Epic Day Pass and more can enjoy discounts through the new Epic Mountain Rewards program. This simple but rewarding program provides:
20% off food and nonalcoholic beverages (up to $150 per day)
20% off group ski and ride lessons
20% off the Epic Mountain Express private or shared shuttles from Denver International Airport (DEN) and Eagle County-Vail Regional Airport (EGE) Regional Airport
20% off gear rentals
20% select on-mountain activities
Purchasing even a one-day Epic Day Pass will unlock discounts on food and lodging for your entire family; purchase a pass for each family member to receive individual discounts on lessons and gear rentals.
Related: How to plan a ski trip using points and miles
You'll be able to ski and ride at world-class resorts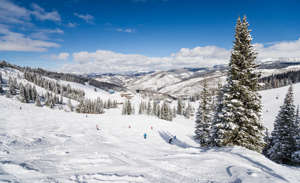 I don't know exactly how my family will spend our free time this winter, but I know most of our fun will happen outdoors.
In fact, since winter sports are made for the outdoors, we're considering packing up and heading from Texas to Colorado for several weeks this winter to lean into distance learning and remote work. While in Colorado, a big part of the plan is to spend at least part of several days per week on the mountain.
If your winter plans also include bundling up to enjoy the great outdoors, then the amount of skiing and riding you'll enjoy with the Epic Pass, or even the Epic Local Pass, makes sense. While the Epic Pass is the juggernaut, the less expensive Epic Local Pass is the best value for travelers who don't plan to ski over holidays or during peak periods.
Epic Pass
If you're craving access to all of Vail's resorts, with additional access to partner resorts, you'll be best served by the full Epic Pass.
Prices for the 2020 to 2021 season are currently priced at $1099 for adults (ages 13 and up) and $529 for children (ages 5 to 12). Kids ages 4 and under can ski for free. There's no discounted teen Epic Pass like you'd find with the Epic Local Pass. Instead, when you turn 13, you leap from child to adult.
This Epic Pass gets you access to (if you make reservations in advance) Vail, Beaver Creek, Whistler Blackcomb, Breckenridge, Park City, Keystone, Crested Butte, Heavenly, Northstar, Kirkwood, Stevens Pass, Stowe, Okemo, Mount Sunapee, Wilmot, Afton Alps, Mt. Brighton, Perisher Australia (2021 access), Falls Creek Australia (2021 access), Hotham Australia (2020 access), Mount Snow, Hunter, Attitash, Wildcat, Crotched, Liberty, Roundtop, Whitetail, Jack Frost, Big Boulder Alpine Valley, Boston Mills, Brandywine, Mad River Mountain, Hidden Valley, Snow Creek and Paoli Peaks. At partner resorts, the full Epic Pass gets you seven days of skiing each at Telluride, Sun Valley, Snowbasin and the Resorts of the Canadian Rockies.
Because skiing alone isn't nearly as fun, the Epic Pass also includes discounted Buddy Tickets and Ski with a Friend passes that will become available in December.
Related: Vail Resorts Group acquires 2 new Australian ski resorts
Epic Local Pass
For the 2020 to 2021 season, the Epic Local Pass provides access to Breckenridge, Keystone, Crested Butte, Stevens Pass, Okemo, Mount Sunapee, Wilmot, Afton Alps, Mt Brighton, Mount Snow, Hunter, Attitash, Wildcat, Crotched, Liberty, Roundtop, Whitetail, Jack Frost, Big Boulder Alpine Valley, Boston Mills, Brandywine, Mad River Mountain, Hidden Valley, Snow Creek and Paoli Peaks. (Again, you'll need to make advance reservations.)
You'll also get access (with holiday restrictions) at Park City, Heavenly, Northstar, Kirkwood and Stowe.
The $849 Epic Local Pass also includes 10 total combined days (with holiday restrictions) at Vail, Beaver Creek and Whistler Blackcomb. There are additional days at some partner resorts such as Sun Valley, Snowbasin, Hakuba Valley and Rusutu Resort in Japan.
In short, if you can work around a few restrictions, the Epic Local Pass is actually a heck of a deal. A seven-day, unrestricted Epic Day Pass is currently $836 for adults. For just a few dollars more than that, you've unlocked tons of additional ski days with the Epic Local Pass. If you're going to spend at least seven days at Epic destinations this season, either the Epic Local or Epic Day Pass is going to be your best bet.
Related: 7 mistakes to avoid when planning a ski trip
Bottom line
The most cost-effective way to ski at major mountains has, for years, been with a pass.
Now, it's even more essential than ever to have some type of Epic Pass if you plan to ski at a Vail Resorts mountain since reservations are required this season. Travelers with any type of Epic Pass (including the day passes) get a head start on making those priority ski reservations for the 2020 to 2021 season and, if nothing else, you'll spend less than you would if you bought day-of tickets at the resort.
But this is your last chance as all types of Epic Passes go off-sale after today, Dec. 6.
When making your decision, keep in mind that Epic Coverage, which is new for the 2020 to 2021 season and free with every pass. Epic Coverage provides refunds if you're unable to reserve your priority ski reservations by Dec. 7 as well as many qualifying events such as illness, job loss, injury, and certain resort closures.
Featured image by gladassfanny/Getty Images
SPONSORED: With states reopening, enjoying a meal from a restaurant no longer just means curbside pickup.
And when you do spend on dining, you should use a credit card that will maximize your rewards and potentially even score special discounts. Thanks to temporary card bonuses and changes due to coronavirus, you may even be able to score a meal at your favorite restaurant for free. 
These are the best credit cards for dining out, taking out, and ordering in to maximize every meal purchase.
--
Editorial Disclaimer: Opinions expressed here are the author's alone, not those of any bank, credit card issuer, airlines or hotel chain, and have not been reviewed, approved or otherwise endorsed by any of these entities.