How to exchange your unwanted gift cards for Hotels.com gift cards and more

The Points Guy
12/31/2021
MSN has partnered with The Points Guy for our coverage of credit card products. MSN and The Points Guy may receive a commission from card issuers.
Editor's note: This post has been updated with new information.
If you receive gift cards during the holidays that you don't want, you don't have to keep them. You could try to regift them or sell them to an individual online.
There's also an easier option.
Specifically, you can get a Hotels.com gift card when you trade in unwanted gift cards through CardCash. You can also trade for cash or nine other types of gift cards through CardCash. Here's what you need to know.
Get the latest points, miles and travel news by signing up for TPG's free daily newsletter.
In This Post
What is CardCash?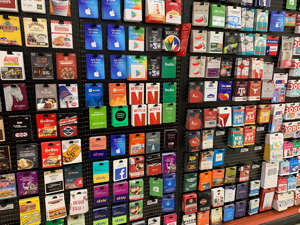 CardCash buys unwanted gift cards for less than their face value. CardCash also sells discounted gift cards — but if you're looking to purchase those, you'll need to decide whether the discount is worth not earning the bonus points and miles that you can often get when purchasing gift cards elsewhere. So, in this article, we'll focus on how you can use CardCash to offload any unwanted gift cards.
Related: How I earned 5x points and saved a little money stocking up on Disney gift cards
How to sell gift cards through CardCash
If you have an unwanted gift card, you can go to CardCash's selling page to see if it will make an offer for your card. Select the type of gift card you want to sell and input the gift card's current balance.
As soon as you click "Get offer," you'll see a cash offer as well as offers for 10 types of gift cards that you could receive in exchange for your unwanted gift card. If you opt for cash, you can get a check in the mail, as an automated clearinghouse deposit or a PayPal deposit.
You can get more value by trading your unwanted gift card for another gift card.
Currently, trading for a Hotels.com gift card provides the highest value — and you'll still be working toward getting a free night for every 10 nights you stay through Hotels.com Rewards if you pay with a Hotels.com gift card. So, if you tend to book hotels through Hotels.com, CardCash may be a good option for any unwanted holiday gift cards.
Note that you'll get different offers depending on which type of gift card you're trading in. For example, the offers I received for a $50 Best Western gift card were lower than for a $50 Target gift card.
Finally, note that the offers available through CardCash for a particular gift card type and value can change based on supply. So, the offers shown in this post may no longer be available when you search.
Related: How to use points and miles to give gifts with $0 out-of-pocket cost
Bottom line
I haven't tried CashCard personally, so I can't vouch for its safety or customer experience. However, CardCash's FAQs page attempts to provide reassurance to users, and a quick search online didn't surface many negative reviews.
I'd personally be willing to try CardCash if I had a card that I wasn't going to use. However, if you're a United loyalist, you may prefer to turn your unwanted gift cards into United miles.
Featured photo by AntonioGuillem/Getty Images.
SPONSORED: With states reopening, enjoying a meal from a restaurant no longer just means curbside pickup.
And when you do spend on dining, you should use a credit card that will maximize your rewards and potentially even score special discounts. Thanks to temporary card bonuses and changes due to coronavirus, you may even be able to score a meal at your favorite restaurant for free. 
These are the best credit cards for dining out, taking out, and ordering in to maximize every meal purchase.
--
Editorial Disclaimer: Opinions expressed here are the author's alone, not those of any bank, credit card issuer, airlines or hotel chain, and have not been reviewed, approved or otherwise endorsed by any of these entities.