Best souvenirs to bring home from around the world

Photos
1/6/2019
From Russia's Matryoshka doll and Australia's Sherrin footballs to Chinese silk, check out this list of interesting souvenirs to buy during your next visit to one of these countries.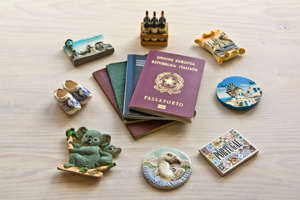 1. Traditional Venetian mask, Italy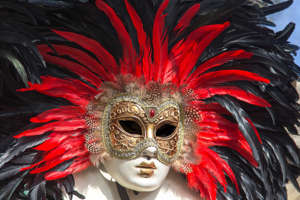 These beautifully crafted masks were traditionally made from a variety of materials - canvas, leather, lace, etc. Today, however, most mask makers use glass, leather and ceramic, and, sometimes, papier-mâché. Visit Ca'Macana, one of the oldest workshops in Venice, for traditional hand-made masks.
2. Amber jewelry, Poland
Called Bursztyn in Polish, ornaments made from this semiprecious stone are a big draw among tourists. Amber, which starts life as the sticky resin found in tree sap, is worked on by workshops, such as those in Gdansk, and end up as beautiful pieces of jewelry or religious artifacts like rosaries and crosses.

3. Kendama, Japan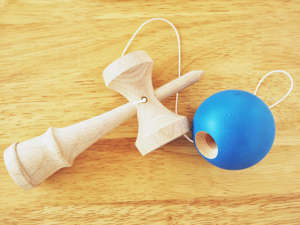 A ball-and-string toy, Kendama is popular with people of all ages. The wooden toy consists of a ken (sword) and a tama (ball) connected using a length of string. The player is supposed to catch the ball in one of three shallow dishes or the blunt tip on the sword using a variety of techniques. Those looking for a knickknack to bring back from Japan may consider the toy.
4. Sherrin football, Australia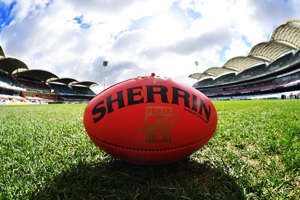 The official ball of the Australian Football League, Sherrin footballs are locally-made Australian icons. Buy one of these as a keepsake to remember your trip Down Under or gift it to a footy fan.
5. Beer stein, Germany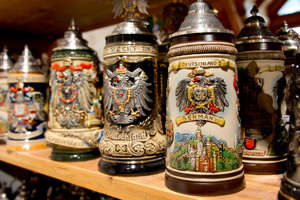 These traditional beer mugs are generally made from stoneware, porcelain, pewter and even glass. They are available year-round but demand soars during Oktoberfest. The beautiful and intricately-designed steins can be found at local stores in cities all over Germany.
6. Matryoshka doll, Russia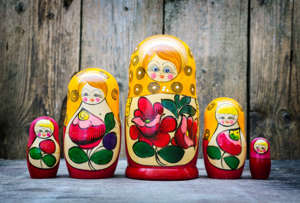 Known worldwide as Russian nesting dolls, these brightly painted figurines typically come in a set of seven of decreasing sizes, each fitting inside the other. Generally painted to resemble a woman in a traditional dress, the dolls can also be designed to look like well-known figures, such as politicians, musicians and athletes. These can be picked up at tourist shops or markets across most Russian cities.
7. Posters and other collectibles, France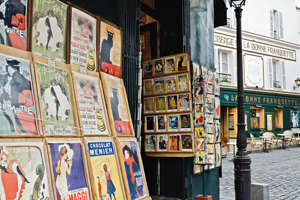 Nothing says "souvenir from France" more than these unique posters, stamps and postcards with vintage style art. The best place to get your hands on them is from the row of street-side sellers along the Seine in Paris.
8. Bongo, Dominican Republic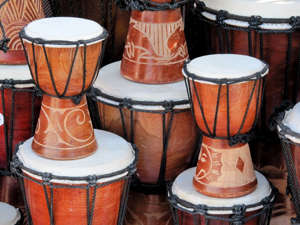 The country is famous for its vibrant music culture, so why not pick an item that forms an integral part of this Caribbean nation. Made mostly from wood and animal skins, these little drums are used in many forms of Latin music. They can easily be found at any of the shops selling Caribbean music instruments.
9. Terracotta figurines, India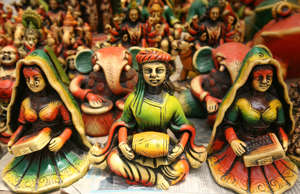 Beautifully crafted and brightly painted, the clay figurines can light up your room and is a must-buy if you are traveling to India. There are also a wide variety of choices from terracotta pots, pans and other utensils. The state of West Bengal is a great place to buy these at affordable prices. Apart from these, there are other things such as pashmina shawls and silk saris that can be picked as both gifts or personal use items.
10. Ceramics, Morocco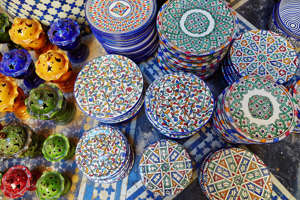 Often hand-painted, these decorative items with floral and geometric designs are a great memento to bring back from the country famous for its ceramics. The cities of Safi and Fez are two of the main centers to get these ornate pieces. Hand-woven rugs and carpets are other items that can be on your list.
11. Lace, Belgium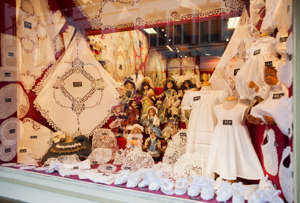 Belgium is home to some of the best lace and tapestry studios. All handmade, and often involving use of over 100 threads per bobbin, the intricate lacework can be best found in the cities of Brussels and Bruges.
12. Kombolói, Greece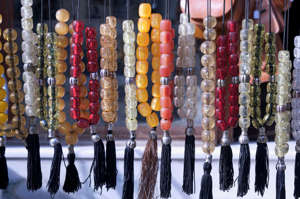 Once a symbol of social status and used for offering prayers to God during the Ottoman rule in Greece, the kombolói, or "worry bead" bracelets are now used fashionably by locals and tourists alike. Athens offers a number of shops with a great collection to choose from.
13. Khukuri, Nepal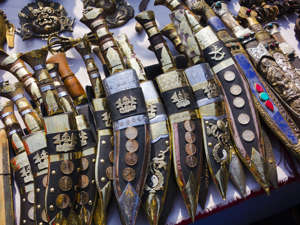 Handcrafted in Nepal, these curved, metal knives are historically significant as the weapon of choice in wars dating back to 1800s. Used also as an all-purpose knife and a tool, Khukuri is a symbol of triumph and bravery and makes for a unique collectible. But make sure you are carrying this souvenir in your checked baggage.
14. Silk, China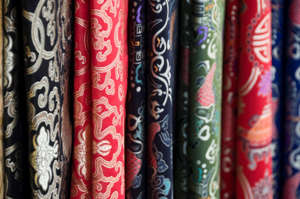 From clothing to bedding sets, China is famous for its world-class silk products. Head to Beijing, Hangzhou or Suzhou for the best range and be sure to bargain heavily, as the shopkeepers are known to mark up the prices for tourists.
15. Cowbell, Switzerland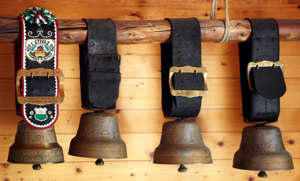 Although the country offers a variety of items as souvenirs such as the Swiss army knife and watches, the cowbell is a pleasant reminder of the country's cow-grazing scenic landscape. They can be found as little decorative pieces at several tourist shops selling memorabilia of the country.
16. J. & L. Lobmeyr glassware, Austria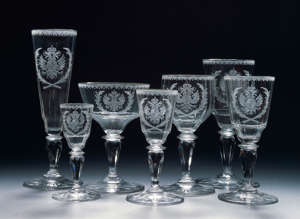 Bring a bit of Austrian culture and history back home from one of the oldest shops in Vienna, the J. & L. Lobmeyr glassware, famous for its crystal, porcelain and jewelry items.
17. Dala Horse, Sweden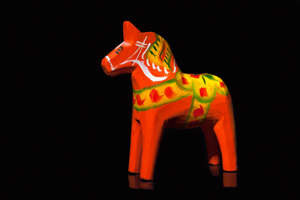 The wood-carved and hand-painted figurine is a symbol of strength and courage. These come in distinct brick-red color and have patterns painted on them that are typical of Dalarna, a county in Sweden. Display this toy where you can see it and it will remind you of your Swedish travel tales.
18. Painted clogs, Netherlands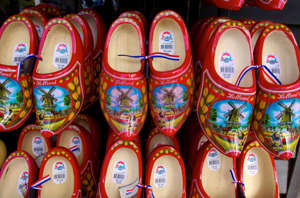 Also called klompen, these traditional wooden shoes often have the nation's iconic symbols such as windmills, tulips and cheese painted on them. They can withstand almost any tough penetration such as hash acid or sharp object, but don't expect them to be cushy or comfortable as they are meant to be collectibles and not for practical purposes.
19. Raksha mask, Sri Lanka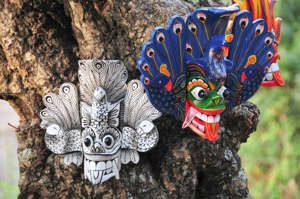 These masks depict the mythical Rakshasas (devils) and are a regular feature in traditional dances. Discerning travelers looking to take a piece of the country with them may pick one of these masks, available in the form of a wall hanging, magnet or key chain.
20. Mate gourd and bombilla, Argentina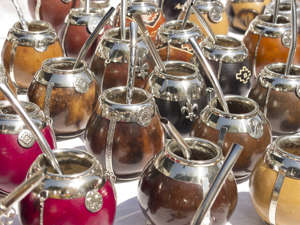 Pronounced "mah-tey," mate is a caffeine-infused, herbal tea traditionally drunk from a wooden mate gourd using a silver straw called bombilla. Remember to pick a pair of this cup and straw on your next visit to Argentina and make tea time extra special.