5 Travel Destinations Where You Can Save Big Bucks If You Visit in the Fall

GOBankingRates
10/21/2021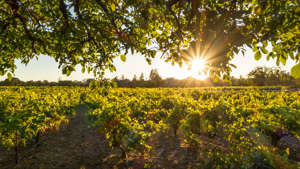 Summer is over, but our desire to get away doesn't end with the new season. Whether you're chasing fall foliage, looking for a romantic excursion or taking the whole family out for an adventure, fall offers many benefits for any traveler. This time of year is an off-season for many places, and often offers cooler temperatures, fewer crowds, along with cheaper accommodation and flight prices. These five stays show off their best during the coming cooler months and offer more intimate and personalized experiences when the crowds of summer die down, all without putting a huge dent in your bank account. 
Read: GOBankingRates' Best Travel Credit CardsImportant: 40 Pandemic Airport Secrets Only Insiders Know
Snowpine Lodge — Alta, Utah
Winter sports enthusiasts around the world flock to the mountains of Utah to ski every winter, but between the summer wildflower season and the beginning of ski season in late November, the fall offers a great opportunity to explore the landscape at its most beautiful.
Rates are already lower in fall and go as low as $167 with its fall savings special in October and November, a 30% discount on any stay through Nov. 18. Prices in the peak season on the other hand can skyrocket to $2,999 for December stays near Christmas, making fall a great time to score a deal.   
Fall foliage paints the mountainside with great colors, and cool-but-not-cold, temperatures make the area's multitude of outdoor activities even more enjoyable. Snowpine Lodge at Alta is a brand new addition to, and less crowded than, many of the luxury ski resorts in the area, but is close to both Snowbird and Alta, offering rock climbing, biking, mountain tram rides and hiking before the ski season begins. Snowpine Lodge itself offers plenty with gorgeous mountain views from every room, fine dining, a spa and pool. The Snowpine Lodge offers luxury mountain experiences for all groups, with stays ranging from luxury suites for the whole family to beautifully appointed dorms for an adventurous stay with friends. 
Aulani — Hawaii
Though Hawaii doesn't experience a true off-season, September through November sees the lowest flight and hotel prices of the year, in addition to many resort's fall offers. Fall offers here include 25% off four nights or 30% off five or more nights through Nov. 21.  Average nightly rates in the peak December holiday season average around $900 while fall nightly rates in October and November are closer to $550 on average. 
Positioned on a beautiful lagoon and white sand beaches, The Aulani Resort & Spa is a family-friendly, luxury accommodation on the island of Oahu offering great access to Honolulu and Oahu's natural beauty only 20 minutes from the Honolulu airport. Aulani offers all the best of Hawaii right outside your door including spas, pools, gardens, lu'au, catamaran and horse excursions, and unique experiences like Disney character experiences and even a private swimming lagoon stocked with thousands of tropical fish. If exploring the island outside of your resort is your inclination, fall is one of the best seasons to visit Hawaii as high summer temperatures cool off but remain tropical. Surf conditions tend to mellow out in the fall season creating clearer and calmer waters perfect for snorkeling, paddleboarding or a first-time surf lesson. Hiking the island's dozens of trails also becomes more pleasant in the cooler and drier fall climate. 
Gaige House + Ryokan — Sonoma County, California
Sonoma County's peak harvest season may end in October, but fantastic stays, reduced crowds, fall foliage and cooler temperatures are perfect reasons for getting away to Sonoma County during the wine country shoulder season. Gaige House + Ryokan offers a fall "escape & explore" deal for 20% off any stay between Sept. 3 and Nov. 13. Nightly rates in October and November are often below $300, while during the peak harvest season in late summer nightly rates can rise above $429. 
Even more reason to get away is Sonoma's most unique luxury stay, Gaige House + Ryokan in Glen Ellen. Gaige House is a secret hideaway housed in a renovated 19th century home full of Japanese ambiance and Ryokan-style amenities including private zen gardens, outdoor patios, granite soaking tubs and traditional yukata to wear while you unwind. Gaige House's luxury touches are everywhere from the moment you check in, including complimentary breakfast, wine and cheese tastings and evening nightcaps. From there explore all that wine country has to offer in the fall including wineries, fall foliage, fresh local cuisine made from the autumn harvest. You might not want to stray too far from your suite at Gaige House, and if so, book a forest-bathing session at Gaige House or check out the Sonoma Botanical Garden, Jack London State Park or the Bouverie Wildflower Preserve all just minutes from your room without braving crowds in downtown Sonoma.
Find Out: 13 Insider Secrets From Travel Agents That Will Save You Money
The Ahwahnee — Yosemite
The Ahwahnee Hotel, built in 1927, is Yosemite National Park's only luxury accommodation and though it is off-season, a stay here in the fall is one of the best ways to experience the enchanting beauty of Yosemite. Off-season nightly rates are often around $100 cheaper, with even greater savings when compared to popular holiday dates. 
The hotel's classic style, wood-beam architecture, grand fireplaces and rich history are complemented by the more quiet and serene feelings of the fall when park visitors, temperatures and prices dip. Fall foliage peaks from mid-October to mid-November in Yosemite, making the Ahwahnee Hotel a great basecamp for experiencing beautiful fall foliage, including the oak grove a bit later in the year than more popular destinations, with fewer crowds and better deals. 
Four Seasons — Austin, Texas
Crowds seeking Austin's particular brand of cool flock in spring and late summer, but as crowds die down and temperatures cool, pleasant days and cozy evenings make Austin the place to be in the fall months too. Just watch out for dates around South by Southwest (this year, as this period sees peak pricing and large crowds). Fall visitors can enjoy 20% off for stays between now and Dec. 31. Rates are as low as $795 for October and November stays, even before the 20% offer, while nightly rates during the winter holidays and the spring and summer peak season rise to $995 and higher. 
A must-see for any visitor to Austin is the flock of bats more than a million strong that flies out from under Congress Bridge during the evenings from March to October. For an even more special experience, book a nightly bat cruise to see the bats from the Colorado River with Lone Star Riverboats. There's no better place to experience Austin's cool than downtown, and Four Seasons Austin is an oasis in the heart of it all. The Four Seasons in Austin offers luxury amenities including a saltwater pool, on-demand margaritas (just push the margarita button on your room's phone), lake views, watersports rentals and guides, and fine Texas cuisine. The whole family can stay with ease with children's services including welcome gifts, child-proofing items, and babysitting services, and on-site pet care. 
More From GOBankingRates
This article originally appeared on GOBankingRates.com: 5 Travel Destinations Where You Can Save Big Bucks If You Visit in the Fall