Exploring the history and culture of Black Americans in Raleigh, NC

Craig Makepeace
7/16/2022
There is no shortage of Black History and cultural experiences to be found in Raleigh, North Carolina.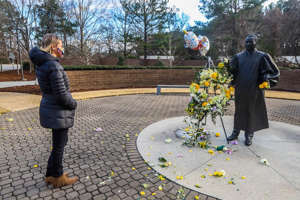 While Raleigh has a lot of African-American experiences year-round (and we recommend you connect to them), Black History month provides the perfect inspiration to dive deeper to learn about, recognize, and honor the contributions of the cultural significance of Black Americans in Raleigh (and beyond). 
Our region has several excellent museums, monuments, and cultural centers with educational exhibits on the African-American experience in the United States. 
You can also find great Black American art, music and food throughout the Triangle that helps tell a more vibrant and inclusive Raleigh story and identity. 
I was fascinated by doing the research for this post, and I am very inspired to visit these attractions and experiences below. Follow along on our Instagram as we plan to share each one when we do!
As always, we'd love to hear your experiences and suggestions in the comments down below.
What is Black History Month?
Black History Month Theme for 2022
St Agnes Hospital
Saint Augustine's University
Pope House Museum
Black Main Street, Raleigh
US Civil Rights Trail in North Carolina

Dr. Martin Luther King Jr. Memorial Gardens 
Estey Hall + Shaw University
International Civil Rights Center & Museum, Greensboro
Black History in Durham

Black Wall Street
Hayti Heritage Center

Historic Stagville, Durham
John Chavis Memorial Park
The North Carolina Museum of History
The City of Raleigh Museum (COR Museum)
Mordecai Historic Park
Oberlin Village Tour
Murals in Raleigh Celebrating Black Americans

Go Vote
John Lewis
Morgan Street Jazz Monsters of NC
Ann and Allen Iverson
Shaw University 150th anniversary mural
Dare to Dissent
Leville Moton Mural

Black Owned Businesses
What is Black History Month?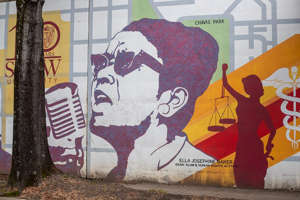 Black History Month is an annual celebration to recognize and honor the achievements by African-Americans and their central role in U.S. history.
Black History Month began in 1926 as "Negro History Week," a phrase coined by renowned African-American historian and scholar Carter G. Woodson. The initiative started to help educate young African-Americans about their own heritage and the achievements of their ancestors.
He chose February because the month contained the birthdays of both Abraham Lincoln and Frederick Douglass, two prominent men whose historic achievements African-Americans already celebrated.
In 1976, President Gerald Ford officially recognized Black History Month, and it has been recognized every year since by each presiding President who endorses a particular theme. 
Other countries around the world, including Canada and the United Kingdom, also devote a month to celebrating Black history. I wish our own country, Australia, did the same!
Click here For Black History Month specific events for 2022 in our February Events Calendar.
Black History Month Theme for 2022
This year the theme for Black History Month is "Black Health and Wellness' in acknowledgement for the Black scholars and medical practitioners in Western medicine, as well as birth workers, doulas, midwives, naturopaths, herbalists, and alternative healers throughout the African Diaspora.
We'll start our African-American history and cultural experiences with those that align with this celebration and history of Black health and wellness. 
St Agnes Hospital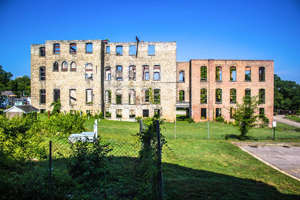 Address: 1315 Oakwood Avenue (Saint Augustine's College Campus)
The Saint Agnes Hospital is located on St. Augustine's College campus near Oakwood Cemetery in the Oakwood Historic District. 
St Agnes Hospital provided medical care to the African-American Community for 65 years (1896-1961) as well as a training center for nurses. It was known as "The Healing Place," and in 1922, was referred to as the only well-equipped hospital for Negroes between Washington D.C. and New Orleans, serving not only North Carolina but the adjacent states of Virginia and South Carolina.
The first black heavyweight champion of the world, Jack Johnson, died at St. Agnes Hospital because they lacked the technology that could have saved his life
You've probably passed by this crumbling 4-story shell of a building many times wondering what stories once lay within. Now you know how important they were. 
St. Agnes Hospital was declared a Raleigh Historic Landmark in 1979.
The Envision Saint Agnes Hospital Project (sponsored by VAE Raleigh) has a plan and mission for University students to create art installations at the site that illustrate the importance of the Hospital to Saint Augustine's and the surrounding community.
I love the view of it from Oakwood Cemetery. When we visited we heard music coming from that direction and I thought it was from inside it. I thought to myself, how cool would that building be as an outdoor music venue!
Let's hope some exciting plans are in place for its future as it's a fascinating chapter of Raleigh's story. 
Saint Augustine's University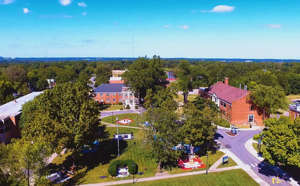 Address: 1315 Oakwood Ave, Raleigh, NC 27610
Saint Augustine's University was chartered as Saint Augustine Normal School and Collegiate in 1867 for the education of freed slaves by the Episcopal clergy. 
It was responsible for establishing St. Agnes Hospital and Training School for Nurses, the first nursing school in the state of North Carolina for African-American students.
The university later became the nation's first historically black university to own an on-campus commercial radio station and television station. Today, Saint Augustine enrolls an average of 1,000 students in more than 20 degree programs.
One of the oldest buildings now on the campus is a Norman Gothic-style chapel built in 1895.
The irregular granite T-Shaped chapel was constructed by students under the direction of Rt. Rev. Henry Beard Delany (1858-1928), who later became the first African-American elected bishop in the Episcopal Church in N.C.
Pope House Museum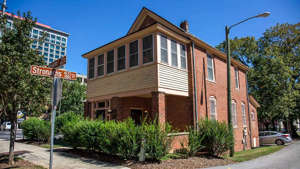 Address: 511 S Wilmington St, Raleigh, NC 27601
Admission: Free
Open Sat:  9 a.m. to 2 p.m.; Sun: 1 to 4 p.m
Built in 1901, The Pope House was home to Dr Manassa Thomas Pope and his family. It is the only African-American house museum in the state of North Carolina and was listed on the National Register of Historic Places on November 22, 1999.
The Pope House Museum offers a glimpse into the life of Dr Pope, a prominent physician and the only African-American man to run for mayor of a Southern capital in the midst of the Jim Crow Era. 
Pope was in the first graduating class of Shaw University's Leonard School of Medicine in 1886 and among the first Black American physicians licensed to practice in North Carolina.
He founded the Old North State Medical Society in 1887 with three medical school classmates in response to being barred from joining the all-white North Carolina medical society. The society has played an important role in improving the health and health care for the Black Americans in North Carolina. 
The house features original furnishings to the family and many historical artifacts giving insight into a remarkable man and family.
Guided tours are by appointment only, must be scheduled at least 30-minutes prior to the tour, and will be limited to a family group or 5 people. 
Black Main Street, Raleigh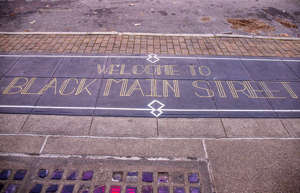 Address: East Hargett St between Fayetteville St and Blount St
I only recently learned that Hargett Street in Downtown Raleigh (where we love to drink, eat and play) was once the segregated business district and cultural hub for the Black community in Raleigh. 
At its height, Black Main Street was home to 50+ Black-owned businesses namely medical offices, law offices, a hotel, restaurants, barbershops, and retailers.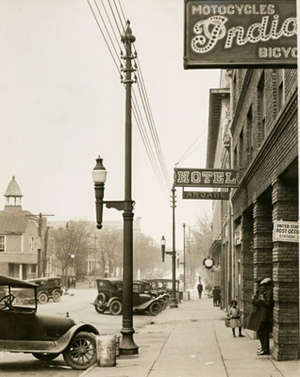 Artist TJ Mundy recently created a series of murals on the footpath marking four buildings that played a major role on Black Main Street.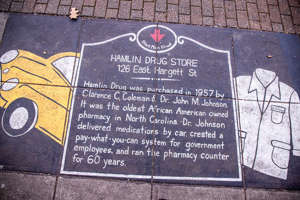 The Delany-Evans building, built by Dr. Lemul T. Delany, who was the first Black surgeon practicing at St Agnes Hospital, housed Raleigh's second Black dentist and later, the first Black public library in Wake County.
Where the GoRaleigh station now stands used to be the cultural and social hub for Raleigh's Black community, and the Hamlin Drug Store served downtown Raleigh for over a century and was the oldest Black-owned pharmacy in the entire state.
US Civil Rights Trail in North Carolina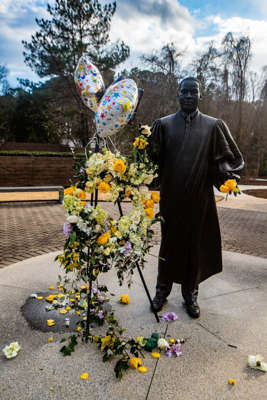 North Carolina played a pivotal role in the U.S. Civil Rights Movement and several places in North Carolina are stops on the Civil Rights Trail. 
The U.S. Civil Rights Trail is a collection of over 100 attractions across 14 states and includes churches, courthouses, schools, museums, and other landmarks in the Southern states and beyond. These attractions played a pivotal role in advancing social justice in the 1950s and 1960s, shifting the course of history.
Visiting these sites will help you gain a broader understanding of the Civil Rights Movement. These experiences are either in Raleigh, or an easy drive from Raleigh and would make a great day trip.
Dr. Martin Luther King Jr. Memorial Gardens 
Location: 1215 Martin Luther King Jr Blvd, Raleigh, NC 27610 
In Raleigh, we have the first public park in the nation devoted to the legacy of Dr. Martin Luther King Jr. and his contributions to peace, justice, equality, and human dignity. 
Within the gardens are a life-size sculpture of Dr. King, a 12-ton granite water monument honoring the area's civil rights leaders, and a 2,500-brick walkway recognizing state and national supporters.
Estey Hall + Shaw University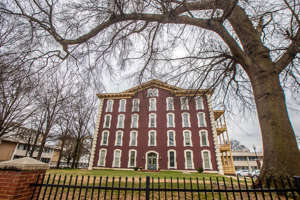 Address: 721 S. Wilmington St., Shaw University, Raleigh, NC 27601
Founded in 1865, Shaw University is the first historically Black institution of higher education in the South and among the oldest in the nation.
Shaw boasts many "firsts": the first college in the nation to offer a four-year medical program, the first historically Black college in the nation to open its doors to women, and the first historically Black college in North Carolina to be granted an "A" rating by the State Department of Public Instruction.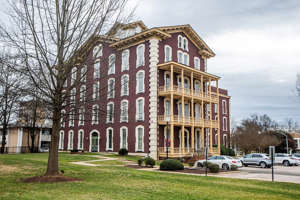 The oldest surviving building of Shaw University, Estey Hall is the first building constructed (1874) for the higher education of black women in the United States and is listed on the National Register of Historic Places. 
In 1960, Ella Baker, who had been class valedictorian at Shaw in 1927, was credited for creating the Student Nonviolent Coordinating Committee to help give young Blacks more of a voice in the Civil Rights Movement. That committee would end up creating important initiatives such as Black voter registration drives and the Freedom Rides.
She was a close confidante of Dr. Martin Luther King Jr. and the director of the Southern Christian Leadership Conference.
TIP: A great birds eye view of this gorgeous red brick building can be seen from the 10th and Terrace rooftop bar at the Residence Inn Downtown Raleigh. See our review here. 
International Civil Rights Center & Museum, Greensboro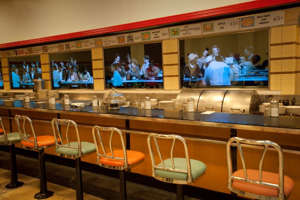 Address: 134 S Elm St, Greensboro, NC 27401
Hours: Mon -Sat 10-6pm
Cost: $15
The International Civil Rights Center & Museum is located in Greensboro NC, in the original (rehabilitated) F.W. Woolworth's Building.
It honors and tells the story of the four black students from Agricultural & Technical College of North Carolina (now North Carolina A&T State University) who challenged segregationists and set the standard for sit-in movements throughout the state and nation.
The "white only" seats and counter where the four freshmen refused to move from are in the building in their original form. It's an important stop on the Civil Rights Trail.
Other Civil Right Museums we've loved on our travels across the USA.
Black History in Durham
Durham, North Carolina, is a stop on the Civil Rights Trail, not only for its role in the sit-in movement and inspiring nonviolent protests throughout the Jim Crow South, but also for its rich African-American heritage, community, and entrepreneurial spirit that helped build the Bull City.
Black Wall Street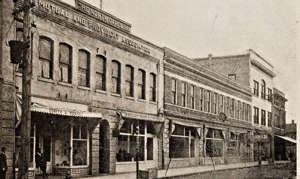 Black Wall Street, as West Parrish Street became known as in downtown Durham, was a hub for black-owned businesses that thrived during the early 1900s.
The very first African-American bank and second-oldest minority-owned bank in the United States (Mechanics and Farmers Bank) was founded here, as well the North Carolina Mutual Life Insurance, the largest and oldest African-American life insurance company.
Black Bull City entrepreneurs are continuing to thrive in this diverse city. Some downtown businesses to check out include Jeddash' Tea, Zen Succulents, and Beyu Caffe.
Discover Durham has a Black History Guide that showcases 33 places in Durham related to black history. You'll find many plaques and murals across the city sharing the Black history story.
Read our post on things to do in Durham in 48 hours
Hayti Heritage Center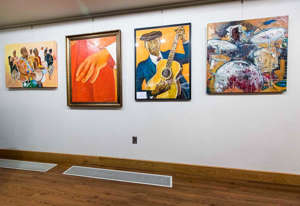 The educational Hayti Heritage Center, located in the former St. Joseph's AME Church, is a National Historic Landmark. The church itself has its origins with a makeshift 'Brush Arbor" shack for worshiping built In 1868 by Edian Markham, an African-
American Methodist Episcopal Missionary and former slave.
The original structure of St. Joseph's AME Church was constructed in 1891 through the efforts of a proud and determined African-American congregation and the support of local white philanthropists. It has long symbolized the dignity and resolve of a people in what was once known as the most prosperous African-American community in the United States.
The Hayti Heritage Center opened its doors here in 1975 and is dedicated to cultural enrichment and understanding, offering a variety of diverse events, activities and programs that preserve and embrace African-American heritage.
Historic Stagville, Durham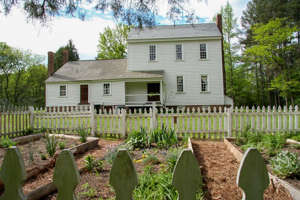 Address: 5828 Old Oxford Highway Durham, N.C. 27712
Hours: Tuesday – Saturday 9 a.m. – 5 p.m.
Cost: Free. Guided tours are $2 adults, $1 kids
Historic Stagville is a state historic site that includes the remnants of one of the largest plantations in North Carolina. The Bennehan-Cameron family owned approximately 30,000 acres of land, and claimed ownership over about 900 people who were enslaved on this property.
Stagville protects a fraction of the land from that plantation, including original slave quarters (1851), a massive barn (1860), and a Bennehan family house (1787-1799). Stagville is dedicated to teaching about the lives and work of enslaved people on the plantation.
John Chavis Memorial Park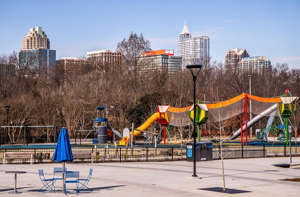 Address: 505 Martin Luther King Jr. Blvd., Raleigh, NC 27601
The John Chavis Memorial Park was opened in 1937 as a recreational facility for the African-American residents of the city. Raleigh's city council no longer wanted Black residents visiting the existing Pullen Park and mixing with Raleigh's white residents.
It was named after John Chavis, a free Black man who fought in the Revolutionary War. As a teacher and activist, he opened schools for both black and white children throughout Wake and Orange counties.
This 37 acre park was a vibrant place to Black Americans to come together and enjoy its facilities, including a swiming pool and famous 1923 carousel (which you can still ride today).
In April 2016, John Chavis Memorial Park was added to the National Park Service's National Register of Historic Places.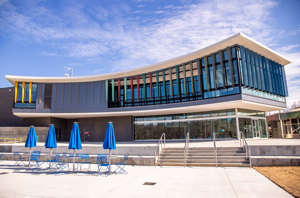 The park has recently undergone a huge renewal project with a new community center, central plaza, and playground (that people rave about), as well as renovations to the original carousel building. The park includes a half-mile section of the Capital Area Greenway Trail.
The John Chavis Memorial Park: Past to Present is an outdoor exhibit interpreting events that impacted the development of the park while highlighting community stories from the park's earliest days up to the present. 
The key message shared is that the park stands as a symbol of African-American agency and identity and remains a place of power and civic engagement for the local, regional, and even national Black community.
The North Carolina Museum of History
Address: 46 East Edenton Street, Raleigh, NC 276
Hours: Monday–Saturday: 9 a.m – 5 p.m; Sunday: Noon–5 p.m.
Admission: Free
The North Carolina Museum of History has exhibits which share the African-American story and their contributions to the history of North Carolina. 
"The Story of North Carolina" exhibit includes a lunch counter from a 1960 Salisbury, N.C., sit-in during the American civil rights movement and a restored one-room slave cabin from Martin County where seven enslaved African-Americans lived in 1860.
Video presentations dive deeper into subjects such as secession, Reconstruction, and the Wilmington Race Riot. The museum also offers a separate gallery for temporary exhibits.
Inside the museum is also the N.C. Sports Hall of Fame, which honors both men and women African-American athletes who have made a lasting impact on the state's rich sports history.
The City of Raleigh Museum (COR Museum)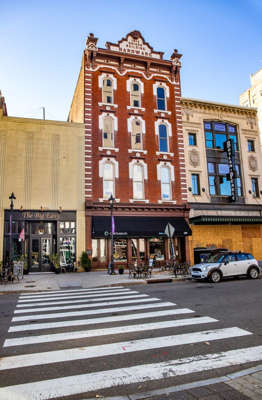 Address: 220 Fayetteville Street Raleigh, NC 27601
Hours: Tues-Sat 9am-4pm.; Sun 1-4pm
Cost: Free
The City of Raleigh Museum is also a great place to learn more about the history and culture of Black Americans in Raleigh, NC. Located in the 1874 historic Briggs Building, a former hardware store, the museum is dedicated to preserving and interpreting the history of North Carolina's capital city while envisioning its future.
The museum features exhibits on a variety of topics, including African-American history, art, and culture.
Let Us March On: Raleigh's Journey Toward Civil Rights tells the story of Raleigh's struggles to unite a divided society. The exhibit features a timeline of events and images through more than 5 decades of a movement for equal rights for all.
They currently have a virtual exhibit: A Family Story Images from the Pope House that features photographs from the Pope House Museum Collection. These images reveal more than a century of African-Americans' efforts to use photographs to confront the negative images promoted in a segregated South.
Mordecai Historic Park
Address: 1 Mimosa St Raleigh, NC 27604-1203
Cost: Adults – $7, Senior – $4, Youth – $4. Children 6 and under are free.
The Mordecai Historic Park was once the site of the largest plantation in Wake County. and is home to Mordecai House, the oldest house in Raleigh in its original location ca. 1785 and the Birthplace of Andrew Johnson.
The park also shares the stories of the 200 African-American slaves who lived on Mordecai Plantation between the American Revolution and the Civil War.
Tours of the Mordecai House and outbuildings are offered at the top of the hour (10am – 3pm) for about 50 mins. You can walk around the grounds for free at anytime.
They sometimes have a Free Black History Trolley Tour which takes you to historic homes, schools, churches, and businesses important to Raleigh's African-American history. It feels kinda random when they put them on and they don't operate in the winter. See trolley tours here.
Oberlin Village Tour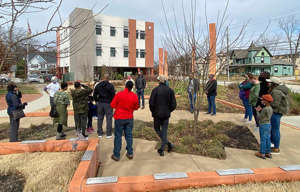 Oberlin, near the Village District on Oberlin Road, originated as a freedman's village. This antebellum free Black enclave was built by former slaves away from the eyes of white supervisors and grew into an African-American municipality.
A self-guided tour of Oberlin village can be accessed through the Raleigh Historic App. It will lead you to historic sites such as the Oberlin Cemetery, the Wilson Temple  United Methodist Church and the Plummer T. Hall House. 
The Oberlin Heritage Center has a wide variety of guided walks ( in warmer months) to help you learn more about this prosperous freedman's village. Check here to see current schedules
Murals in Raleigh Celebrating Black Americans
Go Vote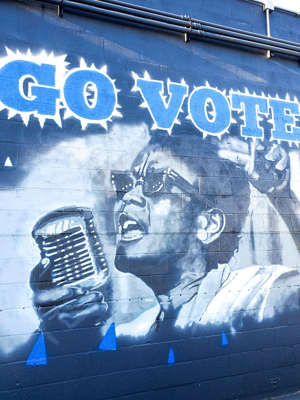 Behind Trophy Brewing you'll find this Go Vote mural celebrating Ella Baker and her contributions to encouraging Black voting in the South
John Lewis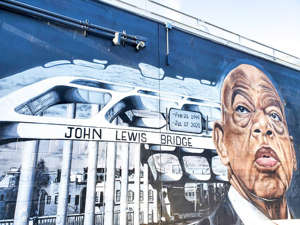 Also behind Trophy Brewing is this awesome mural of the great and late John Lewis, a deeply impactful Civil Rights leader and Congressman.
Morgan Street Jazz Monsters of NC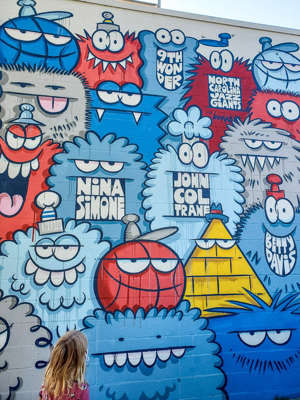 AGAIN, Trophy Brewing produces an outstanding mural celebrating the contributions of iconic musicians from the Tar Heel State; Nina Simone, J. Cole, Rapsody, Thelonious Monk, 9th Wonder, and more.
Ann and Allen Iverson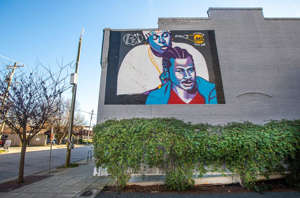 Address: 409 W Martin St Raleigh, NC 27601 | Warehouse District
Artist: Steve Powers
Former NBA star Allen Iverson is getting his hair braided court side by his mother Ann during an actual game. Moms always taking care of business!
Shaw University 150th anniversary mural
Address: 720 S. Blount St., Raleigh (behind Estey Hall)
Artist: Scott Nurkin
This mural celebrating Shaw University's 150th anniversary showcases three themes of technology, entrepreneurship and sustainability.
Dare to Dissent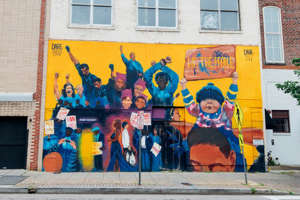 This 32×23 ft. mural pays tribute to the First Amendment and to the courageous individuals who exercised their right to protest throughout history.
It features iconic imagery from some of the most famous protests in history including the 1968 Olympic Black Power Salute by American Olympians Tommie Smith and John Carlos, the 1965 Selma to Montgomery March also known as "Bloody Sunday", the 1969 Stonewall Riots, and the 1968 Memphis Sanitation Workers' Strike also known as the "I Am A Man March." 
Leville Moton Mural
Address: South Salisbury St (opposite DECO)
Artist: Sean Kernick
This mural features North Carolina Central University (NCCU) men's basketball coach, LeVelle Moton, surrounded by championship trophies, family and organizations like the Raleigh Boys and Girls Club that helped shape him.
Black Owned Businesses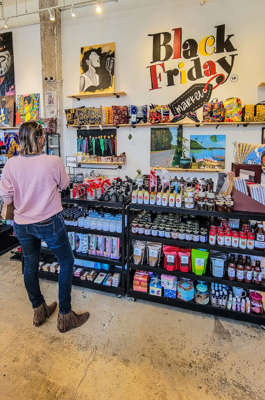 We'll have a post coming soon sharing some black owned businesses to check out in the Raleigh area. Let us know your favorites in the comments.
Black Friday Market: This retail department store in the heart of downtown Raleigh allows black owned businesses, creators and artists to sell their products commission free under the one roof, or in their online store.
Zen Succulent: Plant lovers rejoice with this modern terrarium and plant craft business full of unique greenery and handcrafted gifts from emerging makers. Mother-daughter owners Margaret and Megan George opened The ZEN Succulent in 2016 and has become a favorite of Raleigh and Durham locals. Durham is their original store.
Houseplant Hippie: is a cool mobile unit filled with plants. You'll find Kay at many local markets. Even better have her consult with your home and help you create a plant oasis (with tips on how to keep them alive)
Nashona is a fantastic new boutique store downtown filled with vibrant African fabrics and products handcrafted from Tanzania.
No Woman No Girl: Fantastic local non-profit founded by Shirnetta J Harrell to provide essential items to those women and girls in our community at risk.
Bestow Baked Good: Located in Holly Springs, Bestow makes desserts for special occasions that you'll talk about long after. I can still taste their delicious gluten free cupcakes we had at the Brisket and Bubbles event last year.