The Best Christmas Towns in America You Should Visit at Least Once

By Tina Donvito
of Reader's Digest
|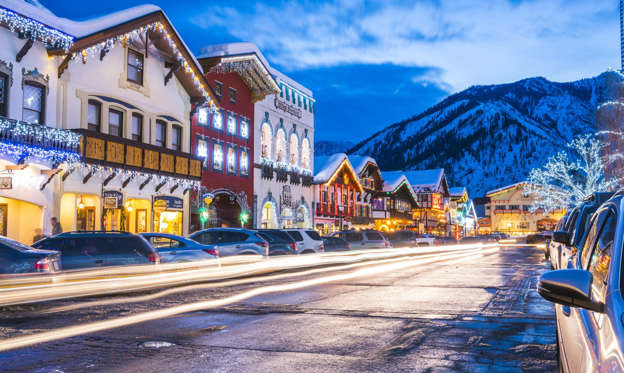 The Christmas towns you have to see
The soft glow of lights, the window displays, the snow crunching underfoot, the warm scent of cinnamon and spice in the air…these Christmas towns are chock full of all the things we've come to associate with the holiday season. But what makes these villages the absolute best? Whether they've got the best Christmas light shows, old-fashioned Victorian decorations, fun Christmas activities, things for kids to do, or have your best chance for a white Christmas, these are the places you'll want to visit to feel as if you've stepped into a Hallmark movie.
Some of the Christmas towns on our list exude Old World charm, with German markets, centuries-old traditions, or a focus on the history of Christmas; others feature huge, kitschy Christmas shops and even a giant Santa statue. Many are located in regions that get a lot of snow—but some southern locales also made our list, for those who prefer warmer weather and Christmas lights on palm trees instead. So no matter where you're located, there's a "Christmas village near me" to find. They all make for great Christmas getaways, so we've also included holiday travel tips on what to see and do, and where to stay, at each destination.
How we chose the best Christmas towns
Many of these towns have gained a reputation for going all out for Christmas, so our reporting included recommendations and ratings from travel experts and real travelers, including our own personal experience. We also confirmed the towns' Christmas events will be happening, safely, during 2021. However, be sure to double-check before booking, as event cancellations due to the pandemic are always possible. Also, check state and local Covid protocols and requirements before you travel.
We've curated some great tips and tricks to bring joy home this season. Read on to make sure your whole family gets into the holiday spirit this year.
© Joecho-16/Getty Images