'Gilligan's Island' star is $200k in debt, turns to fans for help

Wonderwall
9/5/2018
"Gilligan's Island" star Dawn Wells hopes that fans of the beloved show might help her out of a financial jam.
TMZ reports that the actress best known for playing Mary Ann on the iconic show is about $200,000 in debt, an apparent result of medical bills and investment losses.
A friend has now launched a GoFundMe so that the former TV star can move to an assisted care facility, "hopefully in the motion picture home that she likes," the GoFundMe page says.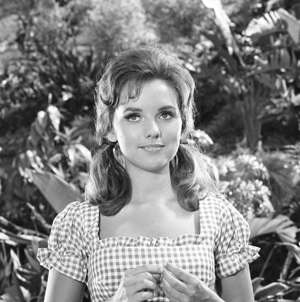 © (Photo by CBS via Getty Images) Gilligan's Island cast member Dawn Wells (as Mary Ann Summers), for episode: 'Two on a Raft.' Image dated July 21, 1964. The pal says Dawn has had some difficult health battles of late. She spent last year recovering from a major surgery that "came close to killing her," the page says, and she also broke her knee earlier this year.
According to the GoFundMe page, Dawn said, "I just don't know what happened! I thought I would be just fine, but apparently I'm not. I've found myself with no home, husband or kids. I thank God every day that I have friends and fans who care or this whole thing would be too overwhelming!"
The fundraising page noted that Dawn got hit hard during the 2008 recession and lost almost all of her savings.
"Dawn needs $194,000 to help her move and pay her hospital costs as well as future expenses," the GoFundMe says.
A fundraising goal of $180,000 has been set, but after eight days, it hasn't come anywhere near that goal.