Ed Schultz, Former MSNBC Host, Dies at 64
TheWrap
7/5/2018
Political commentator and former MSNBC host Ed Schultz has died at the age of 64.
Schultz died of natural causes in Washington D.C., according to WDAY-TV, the Fargo, North Dakota, station where Schultz got his start.
© TheWrap Ed Schultz
A former Minnesota State University football player, Schultz served as sports director at WDAY from 1988 to 1996, doing play-by-play for college football. He transitioned into political commentary in the '90s with a number of regional radio broadcasts in the Midwest.
After his political views moved toward the left, Schultz landed his own MSNBC show in 2009. "The Ed Show" debuted on April 6, 2009, and ran for six years in a number of time periods, including both weekdays and weekends. It was canceled in 2015 as part of the network's transition away from commentary and into breaking news coverage.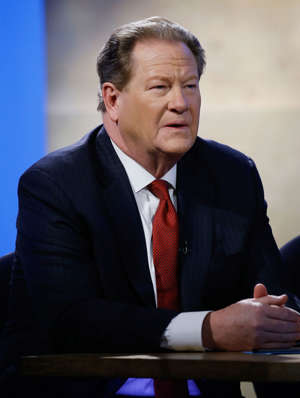 © 2016 Getty Images Ed Schultz

The following year, Schultz launched "The News With Ed Schultz" on the Russia-owned TV network RT America.
"I could have retired," Schultz told WDAY at the time, speaking about the cancellation of his MSNBC program. "That's not Ed Schultz; I'm not ready to do that. I got a lot of tire left. I have a lot of desire. This gives me a chance to do something that I haven't had an opportunity to do in my career."
Related slideshow: Stars we've lost in 2018 (via Photo Services)