Phoebe Dynevor Isn't Returning for 'Bridgerton' Season 3
Great news, dear reader: Bridgerton has been renewed for not one but two more seasons.
Netflix announced that the hit Shonda Rhimes–produced period drama will continue on through Seasons 3 and 4. The decision arrives before Season 2 has even premiered, showing the streamer's confidence in the series.
The creative team behind Bridgerton has "some exciting plans for the future," Netflix's VP of global TV, Bela Bajaria, said in a statement, per The Hollywood Reporter, "and we think audiences will continue to swoon for this show. We're planning to be in the Bridgerton business for a long time to come."
"This two-season pickup is a strong vote of confidence in our work, and I feel incredibly grateful to have partners as collaborative and creative as Netflix," part of Shonda Rhimes's statement read.
What will happen in season 3?
Lady Whistledown just revealed that season 3 is all about her and her love story.
Actress Nicola Coughlan, who plays Penelope Featherington, dropped the news during Netflix's FYSEE panel Sunday.
"Like Lady Whistledown, I have been keeping a secret for quite some time and I can confirm to you all that season three is Colin and Penelope's love story," she said. "I have kept that secret since two weeks into season two."
During the first two seasons, Penelope makes her love for close friend Colin Bridgerton (played by Luke Newton) clear only to the viewers, yet keeps it quiet from him. But toward the end of season 2 it seems Colin begins to see Penelope with different eyes, as he realizes she's always been there for him.
"There's so much love for that relationship," Newton told Netflix. "Which brings its pressures because there are people that are really excited about this story to come to the forefront. But also it really warms me."
It's a diversion from author Julia Quinn's original timeline, as her third Bridgerton book
focuses on Benedict Bridgerton and her fourth on Penelope and Colin. Still, fans will likely not be disappointed, as they have been waiting for a development on the friendship since the start of the show.
"I feel like if you see Penelope fawning over this boy for another season, you'll be like, 'Get it together! Come on, move on and get over it,'" Coughlan said at the panel.
Netflix also confirmed Penelope and Colin's "friendship potentially blooms into something more all while balancing her double life as Lady Whistledown," in season 3.
Production is underway — but may be delayed.
Netflix shared a quick clip featuring the cast confirming that filming had already begun for season three.
"Welcome back to Bridgerton! Season 3 is officially in production," read the tweet.
The streamer also gave a sneak peek at the first episode of season 3 during its annual fan event, Tudum. In the clip, which begins with an interview and painting challenge between Luke Newton and Claudia Jessie (who plays Eloise Bridgerton), Coughlan drops in to read from the episode's script, revealing the title—Out of the Shadows—and the first few lines of Lady Whistledown narration.
The snippet, part of a classic Whistledown season-opener and written by new showrunner Jess Brownell, reads:
Dearest gentle reader,
We've been apart for far too long. At last, London's smart set has made its return, and so too has this author. As the season begins, the question on everyone's mind, of course, is, which newly minted debutante will shine the brightest. The crop this year proves to be rather dazzling indeed. Unfortunately, not every young lady can attract the light.
However, there are currently rumors of the Season 3 production being delayed due to the the series's creator Shonda Rhimes not being pleased with the latest storyline.
"We have been told that it needs the fun back so there are changes, which of course means delays," a source told The Daily Mail. "One thing is for sure though, the production team want to get it right for Bridgerton fans so they enjoy it as much as they have in the past. There are some elements that Shonda is just not happy with so wants to change them. Some of it got very dark."
When is it dropping?
Right now, it's too early to tell when the next two seasons will be released, as Season 2 just dropped today, March 25, but we have an idea of what the story will focus on if we look to the source material: Julia Quinn's Bridgerton novels.
From the start, the plan for the TV series, created by Chris Van Dusen, was to follow the format of Quinn's novels, which focus on a different Bridgerton sibling with each installment. The first revolves around Daphne (played by Phoebe Dynevor), and the second will center on Lord Anthony (Jonathan Bailey). If all goes according to plan, the third season would follow Benedict (Luke Thompson) and the fourth would follow Colin (Luke Newton).
An Offer From a Gentleman, the third book in the Bridgerton series, takes its inspiration from Cinderella. Sophie Beckett, the daughter of an earl who is disdainfully treated as a servant by her stepmother, sneaks out to Lady Bridgerton's famed masquerade ball. There, she and Benedict become instantly enchanted with one another.
In total, there are eight Bridgerton siblings and eight books. Time will tell if the Netflix series will get eight seasons too.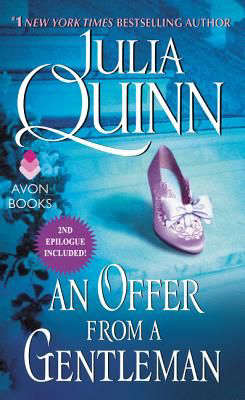 $8.27
Who's in the cast?
Jonathan Bailey, aka Anthony Bridgerton, recently confirmed that the cast will return to film season 3 this June, per E! News.
Hannah Dodd, who will be replacing Ruby Stokes in the role of Francesca Bridgerton, will also join.
Deadline also reports that Hannah New, the leading lady of Starz's Black Sails, has joined the cast to play Lady Tilley Arnold, a firebrand widow. Tilley was "widowed at an early age [and] she enjoys the privileges and power that come with being at the helm of her former husband's estate, living life on her own terms with financial independence and sexual freedom," per Deadline.
An original cast member who won't be returning however is Phoebe Dynevor who confirmed to ScreenRant that she isn't a part of season 3's overall storyline.
"Sadly [I 'm] not in season three," the actress revealed. "Potentially in the future. But in season three, I 'm just excited to watch as a viewer."
Regé-Jean Page could also make a return.
Rumors are currently swirling that the Duke of Hastings himself could return to the world of Bridgerton for it's upcoming season. The actor famously passed on returning for season 2, claiming his contract was only for the original first season and wanting to pursue other projects.
"Regé-Jean was always very open about his intention to quit the show after the first season and to move on to other projects. But recently there has been a dialogue between him and the show's bosses," a source told The Sun. "Nothing has been formally agreed yet, but watch this space."
While Page addressed the rumors on his Instagram shortly after (saying "No, I'm not going back to the show btw - the papers made that one up") maybe only time will tell if he decides to change his mind.