'The Last of Us' Star Bella Ramsey Just Revealed the Show's Possible Return Date
The Last of Us has become one of 2023's must-watch shows, and it didn't take long for the series to take off. Now the big adaptation of the video game of the same name is officially coming back for another season, and fans are very excited to hear more about what this will mean for the future of the HBO series. After all, there's already a sequel video game, so there's a lot of ground to cover. Between such an explosive finale and some of the changes they've made from the game to the show, we don't know what to expect!
Here's everything you need to know about season 2 of The Last of Us.
Has The Last of Us been renewed for season 2?
Thanks to its big viewership numbers and incredible hype from press before it debuted, The Last of Us was renewed before the third episode even aired. Despite the show's big numbers, fans were still worried about The Last of Us possibly getting canceled after dozens of other shows were recently pulled off HBO/HBO Max, but thankfully they had nothing to sweat.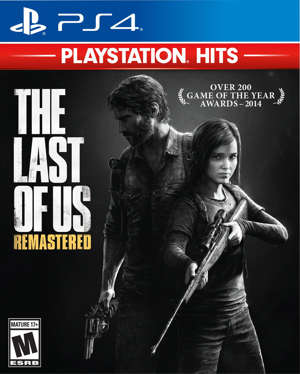 $38.79
What will The Last of Us season 2 cover?
That's the big question! The first season completely covered all of part 1, so we definitely won't be seeing more of that story. Which means season 2 will likely contain a small time jump to cover The Last of Us Part II. The game takes place five years later and follows Joel and Ellie's lives as they deal with the aftermath of their journey. We won't say any more than that, but the creators have said that they are trying to keep in mind everything that happens in Part II when they move on to season 2.
"It's more than one season," Neil Druckmann told GQ UK, although they wouldn't reveal how many.
How close to the games will it be?
Just like how there were changes in the show's first season, there will also be some changes as they adapt the second game into the The Last of Us' future seasons.
"It will be different just as this season was different [from the first game]," Craig Mazin said in a press conference, according to EW. "Sometimes it will be different radically, and sometimes it will be [barely] different at all. But it's going to be different and it will be its own thing. It won't be exactly like the game. It will be the show that Neil and I want to make."
Will the cast return for a second season?
No matter what, we'll definitely see Pedro Pascal back as Joel and right now Bella Ramsey is set to return as Ellie. Ellie will be 19 instead of 14 like in the first game/season. However, considering the fact that Bella Ramsey is actually 19 IRL, the show's co-creators have confirmed that she's set to return unless she changes her mind about coming back.
"The only way we would ever, ever consider re-casting Bella is if she said, 'I don't want to work with you guys anymore,'" Neil Druckmann said, according to EW. "And even then, we're not sure we would grant her that. We might still force her to come back to season 2."
Craig Mazin, the showrunner of the series, also added, "We are making it with Bella. We know what we're gonna do in terms of costume and makeup and hair, but more importantly, we also know the spirit and soul of the actor."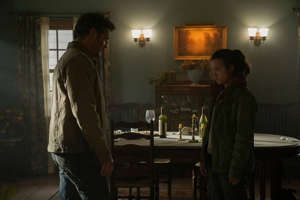 Has work started on the new season yet?
The Last of Us game creator Neil Druckmann announced on Twitter that work on season 2 has already begun!
This likely just means that ideas are starting to flow and it's also possible that the writer's room has opened up, but we're still going to have to wait a bit for filming to start.
Bella Ramsey noted on The Jonathan Ross Show that filming won't begin until "end of this year, beginning of next. So it'll probably be the end of 2024, early 2025," until the season premieres.
When will season 2 of The Last of Us premiere?
HBO doesn't really have a set schedule when it comes to its returning shows, which allows them whatever time they need to do their thing. That being said, we sure hope it comes back soon so we don't have to wait long to watch what happens next.