Multiple crews battle house fire in Nicoma Park

KOCO Oklahoma City
5/7/2022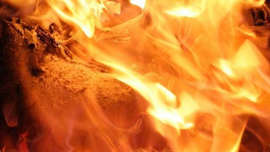 Multiple crews are battling a structure fire in Nicoma Park.
Around 9 a.m. Saturday morning, fire crews responded to a house and structure fire near 1915 Avery Avenue. Extra units were called in to assist.
Sign up for our Newsletters
According to officials, someone was trapped inside the house. Authorities were able to get the person out of the home and no injuries were reported.
The fire is out and the home is still standing, but part of the house is gone.
KOCO 5 will provide details as they become available.
READ THE FULL STORY:Multiple crews battle house fire in Nicoma Park
CHECK OUT KOCO:Get the day's top news, weather and sports from Oklahoma City and around the state. With the best in Oklahoma news, KOCO 5 News has you covered.