Nearly 6k Duke Energy customers without power as strong winds hit Greater Cincinnati
Cincinnati Enquirer
3/25/2023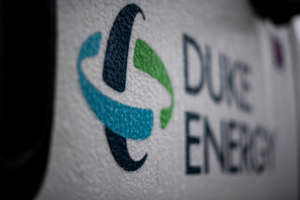 Thousands of Duke Energy customers were without power Saturday afternoon as strong winds sweep through the region.
As of 6:50 p.m., 5,905 Duke customers were without power, according to the company's online outage map. Most of those customers were concentrated in Butler, Hamilton and Clermont counties.
Earlier in the afternoon, when over 15,000 customers in Greater Cincinnati were suffering from outages, stores and restaurants at the Rookwood Commons & Pavilion shopping center lost power and closed. Those that remained open accepted only cash.
Start the day smarter. Get all the news you need in your inbox each morning.
No estimated restoration times are listed but Duke Energy says repairs and damage assessment are underway.
The National Weather Service in Wilmington, Ohio issued a wind advisory for Greater Cincinnati until 8 p.m.
The agency has warned of 25-35 mph winds and wind gusts up to 55 mph.
Those gusty winds are capable of blowing around unsecured objects and knocking down tree limbs, the weather service said, noting the possibility of power outages.
This article originally appeared on Cincinnati Enquirer: Nearly 6k Duke Energy customers without power as strong winds hit Greater Cincinnati