Tropical Storm Isaac is also one to watch as it heads toward the Caribbean

Sun Sentinel
9/12/2018
FORT LAUDERDALE, Fla. — Tropical Storm Isaac is also worth paying attention to.
Isaac, with winds of 70 mph, is currently tracking westward toward the Caribbean.
Storms that track through the Caribbean at this time of year have the potential to be steered north toward the United States. But the encouraging news so far is that conditions in the Caribbean Sea don't seem to be there for Isaac to strengthen or survive long-term. And the forecasts didn't appear to suggest a northward curve was imminent.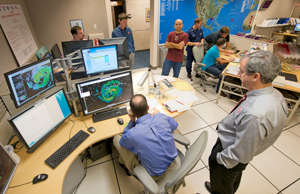 That said, much of the long-term forecast for Isaac was uncertain, the National Hurricane Center said Tuesday.
Isaac was expected to strengthen to a hurricane by Wednesday morning, but will then likely weaken back to a tropical storm by Wednesday night.
The tropical storm will then travel over some of the islands that making up the central portion of the eastern boundary of the Caribbean — islands such as Guadeloupe, Martinique and Dominica.
By Sunday, Isaac was still expected to be a tropical storm as it continues straight west across the Caribbean south of Jamaica.
Beyond that, it wasn't clear what the forecast holds.