What impacts Hurricane Ida could have in the Carolinas, Georgia
WYFF 4 Greenville-Spartanburg
8/30/2021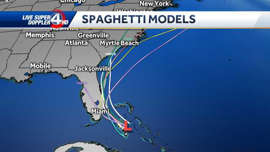 Hurricane Ida blasted the Louisiana coast on Sunday, with the eye of one of the most powerful storms to ever hit the U.S. coming ashore near the barrier island of Grand Isle with violent winds of 150 mph.
**For the latest on the storm impacts along the Gulf Coast, click here.**
Sign up for our Newsletters
What impacts could we see here in the Carolinas and Georgia?
Tuesday, the remnants of Ida will be moving to our northwest, but will bring the tail end of its moisture our way. Tuesday afternoon through Wednesday we will see a better chance for scattered showers & storms. Isolated heavy rain & isolated severe weather will be possible, but the core of remnants look to remain well to our north. Still, scattered rainfall amounts of 2-4" will be possible for western North Carolina, with amounts between an ½" and 1" possible in spots across the Upstate.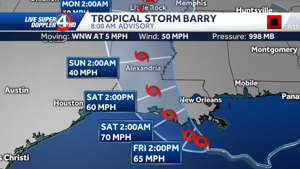 As the moisture from Ida clears out early Thursday morning, much drier and more comfortable air arrives. Highs will drop back into the 80s with very low humidity. It looks like this theme will even stick around for the holiday weekend as of now.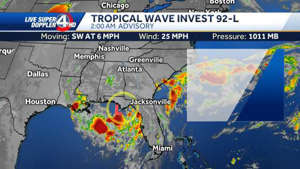 TOP STORIES FROM WYFF:
Ida weakens to tropical storm as rescues begin and damage checked in Louisiana
Pedestrian hit and killed in Upstate crash, troopers say
Man dies in Upstate single-vehicle crash, coroner says
Another high school athlete in South Carolina has died
Coroner IDs man killed in Anderson County shooting
READ THE FULL STORY:What impacts Hurricane Ida could have in the Carolinas, Georgia
CHECK OUT WYFF:Get the latest Greenville news and weather. For live, local, late-breaking Greenville, SC, news coverage, WYFF is the place to be.