SMEs Still Under Electricity Pressures

Daily Independent
17/03/2019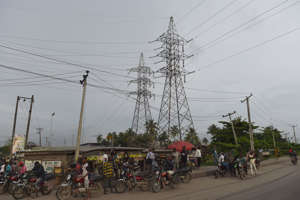 © Getty Representative Image
Cost and time spent on acquiring electricity were also higher in the Less Developed Countries compared with that of High-Income Countries.
However, this study is examining the effect of electricity on the performance of SMEs in Nigeria.
The effect of electricity power outage on SMEs in Nigeria posited that, the current electricity crises in the country were costing the SMEs over $686.4 million of annual sales.
The SMEs continued to record a huge loss day by day as a result of poor electricity supply.  These have been partly blamed on market and state failures, which have led to the poor electricity supply.
Electricity is the lifeblood of SMEs and to a very large extent, it determines whether a business will survive or die.
The inadequate supply of electricity to SMEs in Nigeria has led to the high rate of collapse among SMEs in the country.
This is why many SMEs in Nigeria spend a huge part of their operating costs on procuring electricity. This is also why government has over the years spent billions of naira to provide electricity to SMEs, homes and others.
However, the huge sums of funds the government has spent the electricity sector has not had positive impact on the operations of small businesses in the country.
The poor quality of electricity supply in Nigeria is perceived by SMEs to impact their operations negatively. When electricity is available, voltage fluctuation and power outages can halt production, damage equipment and affect product quality.
Unsteady electricity supplies are a serious constraint on SME development and expansion. Electricity access and costs are significant problems across the Nigerian economic landscape and power outages and voltage fluctuation contribute to the energy constraints faced by SMEs.
The low frequency and long duration of interruptions to electricity supplies are key factors that affect productivity level of SMEs in the country.
Overall, firms with access to electricity tend to have higher productivity than firms without. However, pre-existing conditions (location, access to finance, and management competence) have a strong impact on how access to electricity affects an SME.
Electricity access seems to have lower positive impact on productivity of smaller enterprises. This may be partly because such firms do not use electricity-dependent machinery and processes, and partly because they lack backup power capacity to cope with outages if they do increase their reliance on electricity-dependent processes post electrification
Electricity insecurity tends to negatively affect the productivity and labour productivity of manufacturing SMEs. As with electricity access, the impact of electricity insecurity on productivity varies depending on factors related to both the external context that a firm operates in and its internal capabilities.
Related Slideshow: News in Pictures (Provided by Photo Services)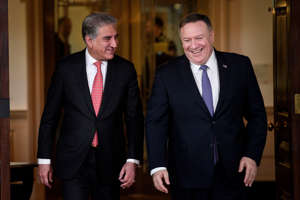 In general, power outages seem to affect small firms' more than large firms. The competitiveness of manufacturing firms that experience electricity insecurity may be expected to be affected by the additional costs they incur due to outages.
Firm competitiveness is also dependent on product quality and the ability to meet orders on time, as well as unit costs.
Electricity insecurity can influence investment decisions, but it is neither the only nor the most significant factor considered by SMEs in their operation and investment decisions.
Electricity insecurity seems to affect the growth of medium and large-scale firms more than small firms, and seems to influence the location of investments by SMEs.
Nigeria with high frequency of power outages have few small firms in electricity-intensive sectors (such as manufacturing) since only large firms are able to invest in generators to mitigate the effects of outages.
Speaking on the situation in the country, Ayo Demola, a Lagos-based bean cake maker, said,  "Some years ago, I invested in a new machine that would help produce improved variety of bean cake. I made investment in a hope that the load shedding situation would improve, and there would be less power cut.
"However, load shedding did not go down. I had planned to buy more machines, but now I am not investing more as there is no adequate electricity supply to my area of town."
Eizu Uwaomma, Founder And Chief Executive Officer of Hexavial Group, a Lagos-based consultancy firm, said government should create an enabling environment by making sure that businesses have access to power that is not too expensive.
According to him, power is critical to developing the economy, but said that the power situation is a major challenge to businesses in the country.
He argued that if it were resolved, many businesses that are struggling would begin to thrive.
He also urged government to make environment friendlier for business, adding that the roads should be made user friendly, and that government should also provide adequate security for business and their personnel.
However, Chimezie Chuta, Founder Of Blockchain Nigeria User Group, said: "We expect the government to provide infrastructure especially electricity, roads, and railway. A situation in which business people provide their own power is not good. Most Nigerian businesses spend a huge part of their fund on ipower is not good.
This has adverse impact on their businesses. Government should provide the enabling environment for business to thrive. If government provides adequate power, businesses will spend the fund they invest in infrastructure, especial power, in their businesses.
This will impact positively the business environment and they will employ more and do more for the economy.
For Ferdinand Adenefe, Chief Executive Officer of Imaginarium, a Lagos-based production company, "Power has always been a challenge but we have tried and lived like any other Nigerians business. It is here with us but we have all sorts of generating equipment like diesel, solar and we have a working schedule that helps us to minimise cost. We are taking it as part of the business experiences though it will look like one big cost component. But we have been able to rise above it. I see it now as a big part of the business. As a businessman, what I ask is how we can overcome these challenges and not bothered about it being with us."
Generators
Given the low electricity reliability, generators have become the preferred mitigation option for many electricity-dependent businesses to sustain regular business operations although often generators are not used to provide much if any motive power during outages and the upfront purchasing costs and subsequent running costs make them prohibitively expensive, to smaller firms in particular.
Many SMEs in Nigeria use a generator, which is the most common means to cope with electricity insecurity.
Firms with generators are more likely to be SMEs or sole-ownership firms, to be capital-intensive, and to be experiencing higher frequency of outages than firms which do not use generators.
Generator ownership has been found to be most efficient for medium-sized firms and firms that are electricity-intensive
The cost of running a generator means that during power outages, electricity use is considerably reduced. Generators are sometimes only used for lighting and communications, not for motive power at all.
Reacting to the challenges of SMEs in respect of lack of power supply to boost their businesses, Mrs. Mary James said that it must be appreciated that SMEs are the highest employers of labour.
According to James, who is a businesswoman that deals in fabrics, fashion designing and importation, ''it is something that affects the sector that has the highest employment of labour, one will imagine the effect it will have on the overall economy.
"Epileptic power supply affects us so much, so much in the sense that a lot of things in the modern world rely on technology.  Technology is driven by electricity, even the phones you go about with, at some points, in the course of usage; you need power to charge them. "