Ukraine Makes Birthday of Nazi Collaborator a Holiday

Newsweek
27/12/2018
Ukraine's parliament has officially designated the birthday of a prominent Nazi collaborator as a national holiday, while also banning a book that criticized another anti-Semitic national leader.
January 1 has now been set aside in the country to remember Stepan Bandera, the Jewish Telegraph Agency reported Thursday. Bandera was a Ukrainian nationalist who joined forces with the German Nazis during World War II because he believed that they would help his country gain independence from the now defunct Soviet Union. However, he was later also targeted and arrested by the Nazis.
The Ukrainian city of Lviv, which was the nationalist's home city, also announced this month that next year would be "Stepan Bandera Year" in a move criticized by Israel.
Related slideshow: The biggest news stories of 2018 (Provided by Photo services)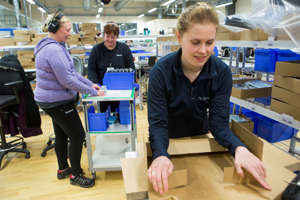 Earlier in December, Ukraine's State Committee on Television and Radio Broadcasting banned Swedish historian Anders Rydell's book titled
Book of Thieves
. The text critically analysed the actions of Ukrainian nationalist Symon Petliura whose forces killed large numbers of Jews in the early 20th century. Petilura was later killed by a Russian-born Jew in Paris in 1929.
On December 17, Ukraine voted against a United Nations General Assembly resolution that aimed to combat the "glorification of Nazism, neo-Nazism and other practices that contribute to fuelling contemporary forms of racism, racial discrimination, xenophobia and related intolerance," according to Tass news agency. The United States also voted against the measure, although 129 nations supported the move.
The resolution was put forward by Russia and Nikolai Patrushev, secretary of the country's Security Council slammed Ukraine and the U.S. for their opposition.
"The decision of the United States and Ukraine to vote against the Russia-initiated resolution is within the frames of these countries' strategy of using neo-Nazi and ultra-right forces in their own political interests," Patrushev said, Tass reported.
Human rights activists have raised serious concerns about the rise of neo-Nazi groups in Ukraine, particularly since Russian-backed separatist rebels took control of sizable portions of the country in 2014. The conflict has led to a rise of anti-Russian sentiments and ultra-nationalist feelings. Some of the nationalists have turned to neo-Nazi ideology as well.
In July, activists even filed a petition with Israel's High Court of Justice, demanding their country halt arms exports to Ukraine, Haaretz reported. Their petition argued that many of the weapons ended up in the hands of fighters who promoted neo-Nazi views.
"Numerous organized radical right-wing groups exist in Ukraine," Freedom House's Ukraine project director Matthew Schaaf said, according to a March report by Reuters. "While the volunteer battalions may have been officially integrated into state structures, some of them have since spun off political and non-profit structures to implement their vision."