Britney Spears' father suspended as conservator of her estate, judge rules

USA TODAY
30/09/2021
Britney Spears is free of her father's much-loathed role in controlling her life and finances, but she's not yet completely free of her 13-year conservatorship, following a hearing in Los Angeles on Wednesday. 
The judge overseeing Britney Spears' conservatorship ordered the suspension of her father, James "Jamie" Spears, from his longtime role as her guardian, and ordered him to turn over all her assets, estimated at about $60 million, to a temporary conservator.
"I do believe … that the suspension of Jamie Spears is in the best interest of the conservatee, Britney Spears," Judge Brenda Penny said during a three-hour hearing in Los Angeles probate court. 
The judge said the suspension would be effective Wednesday, handing the pop star another victory in her effort to escape the conservatorship and the state of California's hold on her life through the probate court. 

Britney Spears was not in the courtroom and did not dial in by phone, as she has in previous hearings. Jamie Spears did dial in, as did her mother, Lynne Spears, but neither spoke. 
She set Nov. 12 for the next hearing in the case. 
The ruling came after Jamie Spears' lawyer, Vivian Thoreen, acknowledged that her client wants his daughter's conservatorship to end, but said there is no point replacing him with someone else just to end it later.
Mathew Rosengart, Britney Spears' new lawyer, has been as passionate as his client in condemning her father from the day in July that Judge Penny granted the singer's request to choose her own attorney.
Her previous lawyer, Samuel Ingham III, was appointed by the court and had represented her from the beginning of the conservatorship. He also dialed in for the hearing.
Rosengart has argued for immediate appointment of a new temporary conservator while slowly winding down the conservatorship itself later. He has proposed John Zabel, a CPA, to take over from Jamie. 
"My client wants, my client needs, my client deserves an orderly transition," he told the judge.  
This plan "makes no sense," Thoreen said, calling Rosengart's argument "pure rhetoric."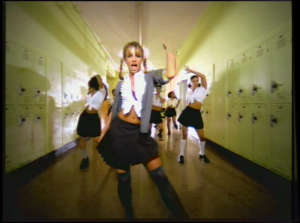 Rosengart also used the hearing to continue his criticism, expressed in multiple court documents, of Jamie Spears' handling of his daughter's life, which she has called "abusive." 
Rosengart referenced several recent TV documentaries on Britney, including one that reported Jamie Spears hired a security firm to eavesdrop on her in her bedroom and in her conversations with her lawyers, which would be illegal if true.
"Did he place a listening device in my client's bedroom?" Rosengart asked. "I haven't heard a denial of that. … If he loves his daughter, if he cares about the law …he will resign today."
Rosengart has argued in court documents that removing Britney's father was the necessary first step to freeing her and "ending the Kafkaesque nightmare imposed upon her."
"This is not evidence," Thoreen said. "(Rosengart) knows this, your Honor."
Thoreen accused Rosengart of seeking to replace Jamie to "go digging," to gain access to confidential documents about the conservatorship that could provide evidence of alleged abuse. She said such a move could undermine the integrity of the court system.
Rosengart stressed that the court had to do what was in the "best interest" of Britney. Thoreen said it was in the best interest of Britney to end the conservatorship, not appoint a new temporary conservator.
As the hearing went on inside the courtroom in downtown Los Angeles, a crowd of about 100 Britney supporters marched and waved signs at a rally in a closed street outside, chanting "Hey, hey, ho, ho, the conservatorship has got to go!" and other pro-Britney slogans.
The star's supporters in the #FreeBritney movement on social media have organized such rallies during hearings on her case over the last two years.
Jamie Spears has controlled his daughter's person or finances or both since the conservatorship was implemented in 2008. 
He was most recently conservator of her finances but in recent weeks he agreed to step down if certain conditions were met. He also argued for an immediate termination of the conservatorship. 
Days before Wednesday's hearing, Rosengart filed a supplemental motion calling for an immediate removal and suspension of Spears' father from her conservatorship, citing a New York Times report which alleged Jamie secretly captured audio recordings from his daughter's bedroom. 
"Mr. Spears has crossed unfathomable lines," Rosengart wrote in the petition.
In the past, Britney has refused to perform as long as her father is in charge of her life, and said she was "afraid" of him.
Jamie has repeatedly said there is no justification for his removal, and he has acted only in his daughter's best interest.
None of the lawyers actually involved in the case were speaking publicly after the hearing, but other legal experts who have been following the drama weighed in on what could happen next. 
Troy Martin, a trust and probate matters attorney at Los Angeles-based Lurie, Zapeda, Schmalz, Hogan & Martin, suggested the court could eventually decide to change the parameters of her conservatorship to "supported decision making," where she has a pool of advisors who recommend options related to anything from her finances to therapy, and she makes the final decisions herself. 
"But really, we're in uncharted territory here," Martin told USA TODAY. "Generally, these sorts of conservatorships (that Britney is under) are for people who are very old, have mental competency issues and are not likely to get better."
The upside of the national attention to Britney's plight is a national dialogue about conservatorships and "what seems appropriate and what isn't, and what you do when there appears to be a conflict of interest," Los Angeles family lawyer Holly Davis told USA TODAY.
"It just so happens that it's an All-American sweetheart bringing this matter to the national spotlight, but how many others are going through something like this?"