The most difficult actors to work with
By Stars Insider
of StarsInsider
|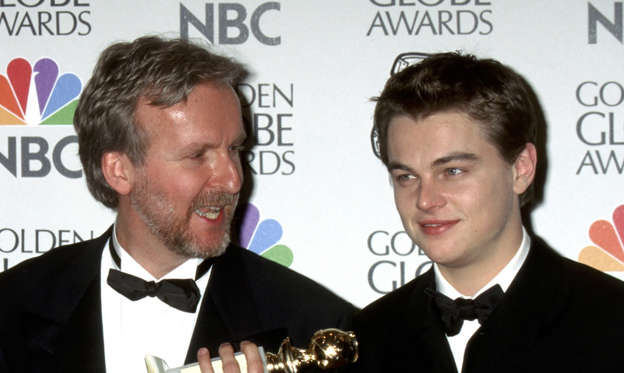 The most difficult actors to work with
When it comes to celebrities, they are so often put on a pedestal that it's easy to forget they have faults. We like to imagine them as superhumans who have risen above the rest of us thanks to their special gift. But the reality is that no one is perfect, not even celebrities. In fact, being famous may even bring out character traits in stars that are much less than desirable.
When Leonardo DiCaprio had struck fame young, he understandably let it get to his head. James Cameron recounted the story of the actor's audition in a career retrospective video interview for GQ magazine and recalled how DiCaprio originally refused to read for the part of Jack opposite Kate Winslet during a screen test. Winslet was already locked in as Rose, but when DiCaprio returned after an initial meeting, "He didn't know he was going to test. He thought it was another meeting to meet Kate," Cameron explained. "So I said, 'Okay, we'll just go in the next room, and we'll run some lines and I'll video it.' And he said, 'You mean, I'm reading?' I said, 'Yeah.' He said, 'Oh, I don't read.' I shook his hand and said, 'Thanks for coming by.'"
Cameron said he was ready to turn DiCaprio away, but the actor came back and said, "Wait, wait, wait. If I don't read, I don't get the part? Just like that?" Cameron replied, "Oh, yeah. Come on. This is a giant movie that is going to take two years of my life, and you'll be gone doing five other things while I'm doing post-production. So, I'm not going to f—k it up by making the wrong decision in casting. So, you're going to read, or you're not going to get the part.'"
"So he comes in, and he's like every ounce of his entire being is just so negative—right up until I said, 'Action.' Then he turned into Jack," Cameron marveled. "Kate just lit up, and they played the scene. Dark clouds had opened up, and a ray of sun came down and lit up Jack. I'm like, 'All right. He's the guy.'"
Check out this gallery to see which celebrities have a reputation for being very difficult to work with.
You may also like: See impressive microscopic images of the human body!
© Getty Images