Miss SA Zozibini Is The Pride Of The Eastern Cape

Zalebs
2019-08-19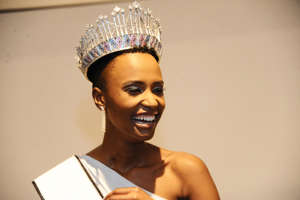 Miss SA
Zozibini Tunzi received a heart-warming welcome to her hometown this past weekend.
The newly crowned pageant winner made the trip back to her village in Sidwadweni, Eastern Cape on Sunday as part of her decision to partake in a traditional ceremony to 'thank' her ancestors for her win.
Zozibini
was met at Mthatha's airport by hundreds of fans and was formally welcomed by dignitaries King Sabata Dalindyebo, several local district mayors, traditional leaders and praise poet Zolani Mkiva.
Nosandiso Ningiza, a woman who claimed to be Zozibini's cousin told IOL; "Almost everyone from eSidwadweni is here, we are very proud of her achievement. Look around, all the cars from our village are here; they brought the village residents here for free to come and welcome her home."
An emotional Zozibini addressed the crowd telling fans; "It is the most exciting thing for me to come back to my hometown. Although I am Miss South Africa, I belong to eSidwadweni in Tsolo. I am an Eastern Cape girl.

"To be among the people of the Eastern Cape to celebrate with them is one of the most important and enjoyable things I will ever do. My people are so warm and generous.
Miss SA @zozitunzi at Mthatha Airport. Yesterday. ❤ pic.twitter.com/uNag8acvqy

— Bruno Sigwela (@BrunoSigwela) August 19, 2019
The beauty queen also had a special message for young girls
"There is nothing wrong with growing up in a rural area – what matters is how you dream and how you commit to your dream and want to achieve more," said Tunzi.
"Girls from the Eastern Cape can do it – rural girls must be proud and dream more.
Here is our Queen at home @zozitunzi @Official_MissSA pic.twitter.com/JTnWBwkwCv

— Sthy (@Sthy01) August 18, 2019
Of her traditional ceremony, which will see her partake in several rituals as part of the Tolo clan - including slaughtering an ox - Zozibini said; "I strongly believe in my ancestors, rituals and other traditional practices that make me the person I am. By the same token, I strongly believe in my God. I believe my ancestors believe in God."
Queen @zozitunzi gives us insight to her culture and heritage during her Tsolo homecoming. pic.twitter.com/rTzR3pN0d1

— Miss South Africa (@Official_MissSA) August 19, 2019
On Monday, Zozibini and her family, alongside traditional leaders are expected to host a celebration function in her village of Sidwadweni where with gospel artists such Betusile Mcinga, Bunono, Anathi and many more are expected to perform.
Celebs who were beauty queens (Provided by MSN)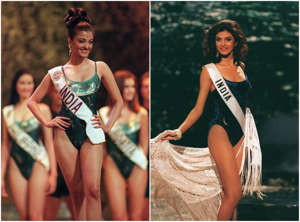 Download the Microsoft News app for your Android or iPhone device and get news & live updates on the go.