What happens if Bill Cosby is (or isn't) convicted

Vulture.com
2017-06-14
Montgomery County may be only 20 miles from downtown Philadelphia, but it might as well be a world away from the glamour of Bill Cosby's other life. Downtown Norristown, where the famous comedian is awaiting a verdict in his sexual assault case at the Montgomery County courthouse, is a rundown suburb dotted with row homes, a few automotive shops, and fast food restaurants. It's also just minutes from where Cosby, the beloved comedian and TV dad, is accused of having sexual assaulted Andrea Constand in his suburban home.
As the press, curiosity seekers, women's rights advocates, and legal experts closely watch what may happen next in the case against Cosby, things are getting tense at the courthouse, particularly as the deliberations drag on through the middle of the week. The big question on everyone's mind right now is when, and if, a resolution will come – or if the county (and country) will have to endure another trial.
Nellie Fitzpatrick, a former Philly D.A. who prosecuted many rape cases during her career, and who now runs her own firm, provided some legal context into what may realistically happen next.
First, the jury needs to decide whether or not Cosby is guilty of one, two or all three of the felony indecent assault charges with which he's been charged. "A verdict of guilty or not guilty," said Fitzpatrick, "must be unanimous." In cases when a person is charged with more than one crime, as in the case of Cosby, the jury must reach a unanimous guilty on some charges and not guilty on others. Depending on what the jury ultimately decides, the 79-year-old comedian could end up spending up to 10 years in prison or face no jail time at all.
It should be noted that the jury selected for this trial was chosen from a pool of potential jurors in Allegheny County near Pittsburgh, completely across the state from the county in which the case was tried. The hope was that jurors from outside Philadelphia would be more fair and impartial, and would not likely have any connections to Cosby's well-known philanthropy in the region.
During the course of deliberations, the jury has asked the court to review evidence. Twice so far today the court has been called into session to discuss testimony. It's par of the course, said Fitzpatrick. "It is not uncommon for jurors to ask for transcripts of testimony or for portions of testimony to be read back to them. Often times in cases involving sexual assault, the prosecution does not have physical evidence. This is especially the case when there is a delay in reporting the incident to law enforcement. In these cases, the testimony of the complaining witness is the primary and sometimes only evidence offered by the Commonwealth against the defendant."
Also read: Tom Hardy has shut down reports he'll play controversial Jafar role
Right how, we can be sure the jury is evaluating the credibility of the complaining witness. "In the Cosby case," said Fitzpatrick, "the defendant testified at a deposition in a related civil suit." Cosby's own testimony from that civil trial is being used in the current criminal trial. "The testimony of the defendant may be used to assess the defendant's intent or motive and plan where the prosecution's theory is that the defendant operates according to a certain pattern," she said.
If Cosby is found guilty on all or some of the three felony indecent assault counts against him, he could face up to ten years in prison. A special date would be set for sentencing by the judge.
If Cosby is found not guilty on all of the charges, he cannot be tried for the same charges by the Montgomery County D.A.'s Office again. It is possible, however, that Cosby could face other charges depending on the statute of limitations in states where he's being accused of other crimes. Attorney Gloria Allred confirmed that a civil case against Cosby is scheduled to start later this month in California. Cosby is accused of raping a woman who was 15 years old at the time. His first deposition has already been taken for the civil case, and he may be called back for a second this summer.
If the jury cannot come to a unanimous decision, the judge may encourage them to go back and keep trying. "They may send out notice to the judge that they are deadlocked and cannot reach a decision on one, some or all of the charges," said Fitzpatrick. "At that point, judges will typically read the jury further instructions to encourage them to continue their deliberation and work to reach a unanimous verdict."
Unfortunately, if the jury if still not able to reach a verdict unanimously, then the judge may be forced to call a mistrial. "Once a mistrial has been declared," said Fitzpatrick, "the prosecution will have to decide whether they will retry the case before a new jury, negotiate a new plea offer or withdraw the case." She admitted that the tough prosecutorial decision of whether to retry a case, particularly a rape case, often rests on what the split was among jurors. For instance, a jury that voted 11 guilty and one not guilty may encourage the prosecution to seek a new trial. It's also a question of whether prosecutors are willing to put all parties involved – especially Constand, who's already spent seven hours on the stand revealing graphic details of her alleged assault – through yet another trial.
In Pics: The week in entertainment history
(Provided by MSN)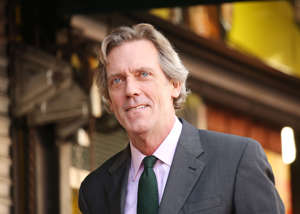 This week in entertainment history: June 11-17