My children never worked for the Guptas: Jessie Duarte

eNCA
2018-09-04
JOHANNESBURG - ANC Deputy Secretary General, Jessie Duarte says her children have not worked for the controversial Gupta family.

She was responding to allegations by economist Lumkile Mondi that Duarte's children work for the controversial family.
Duarte acknowledged that her son-in-law, Ian Whitley, made a mistake by accepting a Chief of Staff job offer in the office of former Finance Minister Des van Rooyen, during his 4-day stint in December 2015.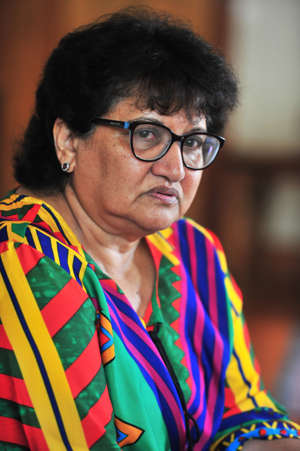 © Leon Sadiki/Getty Images She said Mondi should testify at the State Capture Commission if he has evidence.

"...I am saying that my children, I have two children, my daughter does not and has never worked for the Guptas. My son then has an IT company it is no longer functioning, he did not work for the Guptas...I am very happy to oblige if I am able to assist the commission in any way possible."