Lonely Planet's top 10 countries to travel to in 2019

Photos
2018-12-25
From blissfully beautiful Belize to the sun-kissed island of Sri Lanka, this is Lonely Planet's list of the 10 must-visit nations for 2019.
10. Belize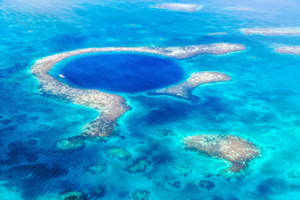 Home to the world's second-largest barrier reef, Belize is known for its extensive cave system. If spelunking isn't your thing, explore the nation's eclectic mix – Mayan, Mestizo, Creole and Garifuna, among others – of cultures. There are several eco-resorts near jungles and caves, offering visitors the chance to enjoy Nature in all its pristine glory.

9. São Tomé and Príncipe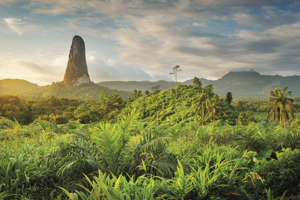 Does lazing around on a warm tropical beach sound like your idea of the perfect vacation? Or would you rather trek through dense jungles and be amazed by enchanting vistas and exotic animals? Either way, this two-island country has you covered, offering all of the above and more.
8. Belarus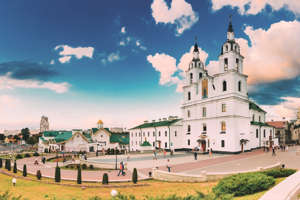 A colorful art and culture scene, affable locals and relaxed visa requirements have turned Belarus into a must-visit destination for travelers looking to combine history with partying. You can visit the restored Old Town during the day and hit trendy cocktail bars at night.
7. Indonesia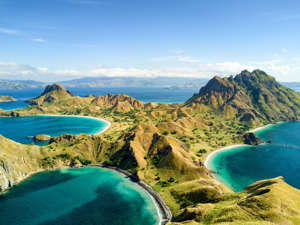 One of the largest archipelagos in the world, Indonesia is a potpourri of cultures and cuisines, thanks to its 17,000-member islands. You can hit the beaches in Lombok for fun in the sun (and surf), check out tribal traditions on the island of Papua or enjoy the company of orangutans at eco-resorts.

6. Jordan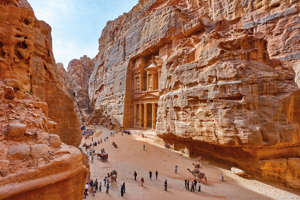 From the ancient architectural marvels of Petra to swimming in the Dead Sea, Jordan has something for everybody. Cap your trip to this amazing country by visiting the otherworldly Rift Valley, believed to be formed five million years and 28 million years ago.
5. Kyrgyzstan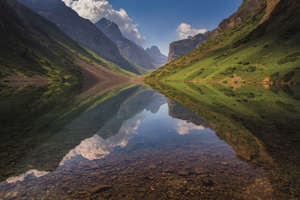 Since playing host to the 2018 World Nomad Games in September, Kyrgyzstan has acquired a reputation as tourist paradise. A revamped national highway system, an easy-to-use e-visa system and over 1,677 miles (2,700 kilometers) of newly-marked trekking routes are just some of the reasons you might want to visit this Central Asian country.
4. Panama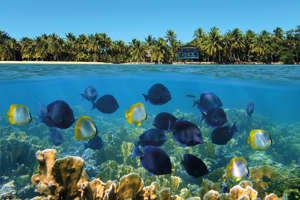 Gorgeous rainforests, mysterious mountains, white-sand beaches and a healthy dose of indigenous culture – Panama offers all of this and much more. Panama City celebrates the 500th anniversary of its founding in August 2019, so expect a lot of partying and celebration!

3. Zimbabwe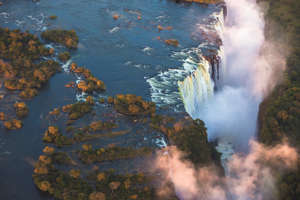 This African country lures travelers from around the world with promises of natural wonders like the majestic Victoria Falls. Be sure to check out trekking trails running through forested mountains and landmark archaeological ruins that dot the country.

2. Germany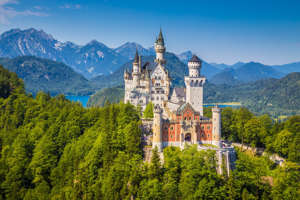 From exploring medieval castles and relaxing on boat rides down the Rhine to enjoying grand concerts at the new Elbphilharmonie hall in Hamburg, Germany astonishes and excites guests at every turn. If all else fails, a visit to one of the country's many soccer stadiums is sure to leave you dancing and partying.

1. Sri Lanka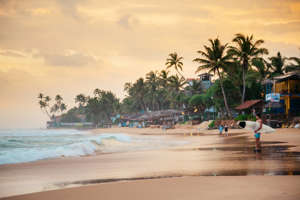 There are not enough places that can equally satisfy adrenaline junkies, culture vultures and wellness seekers much like the gorgeous Sri Lanka. From its growing surf scene to its ancient temples, there's something for everyone visiting this Asian paradise.
List reproduced with permission from Lonely Planet.